HIV Breakthrough 2017: Treatment May Replace Need For Daily ART Medications, Leaves 5 Patients With Undetectable Virus Levels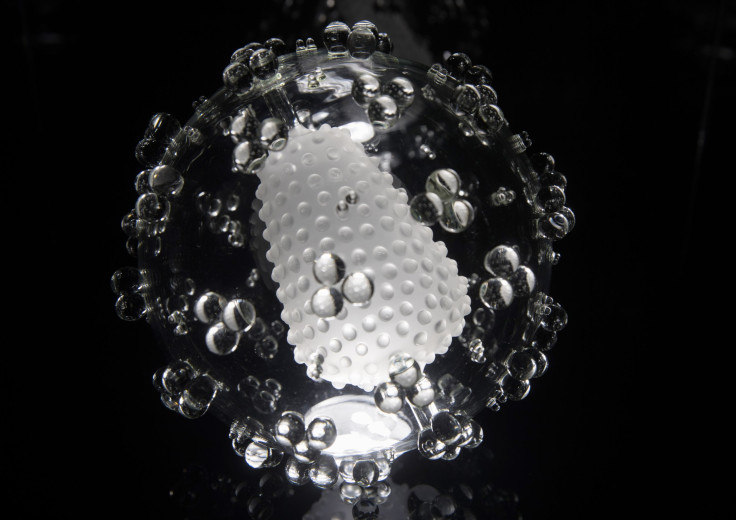 Recent trials for a new HIV treatment showed it was successful in suppressing the viral levels in five newly infected patients to the point where it left them virtually "virus-free," for up to seven months. The results suggest this new treatment, which is a combination of two HIV vaccines and Romidepsin, a drug originally developed to treat cancer, may one day replace the need for daily medications in HIV-positive patients.
In a talk recently presented at the Conference on Retroviruses and Opportunistic Infections in Seattle, researchers explained how a new treatment was developed at the IrsiCaixa Aids Research Institute in Barcelona. The vaccine/cancer drug combination rendered virus levels undetectable in five out of the 24 HIV-positive volunteers involved in the trials, The Independent reported. Although it's not clear why the remaining two-thirds of the trial group did not respond to the therapy, the team still believe these results suggest they are on the path to developing a one-time treatment for controlling HIV infections.
Read: Experimental 2 Step Therapy Completely Erases HIV From Man's Blood
"The idea of a therapeutic vaccine that could provide ongoing control of the virus without having to take a pill every day would be a huge advance," Mitchell Warren, executive director of the Aids Vaccine Advocacy Coalition, told The Independent.
For the study, 24 patients who had been recently diagnosed with HIV were given two HIV vaccines yet still asked to take antiretroviral treatment (ART) for three years while doctors monitored their immune response. After three years, 15 of the volunteers received a booster dose of one of the vaccines plus Romidepsin and were asked to cease taking their ART, New Scientist reported. Results showed that following this, the virus quickly returned and began to spread again in 10 of these patients who resumed taking ART soon after. However, the remaining five patients from the same group have been free of the virus with no need to take daily drugs for an extended period of time.
About half of the world's HIV-positive population take daily ART medications to suppress the virus in their bodies and maintain their health. While these medications work well to keep patients healthy, they can have adverse side effects. For example, according to WebMD, some of the most common side effects include diarrhea, vomiting, anemia, headaches, and sensitivity. In addition, these drugs need to be taken every single day, likely for the rest of their lives. For some patients, this is just not possible.
It is too soon to say if this drug combination will be effective as a one-time treatment to control HIV, as past treatment trials have also shown similar results only to have the virus return weeks later. As of now, the five successful patients have been virus free for six, 17, 19, and 21 weeks, and seven months, New Scientist reported. Still, it is a strong starting point, and the team will continue to modify parts of this combination that need to be altered.
See Also:
Treatment Successes And Near Misses Of HIV Positive Patients
New Research Suggests Way To Theoretically Eliminate Virus From Body
Published by Medicaldaily.com