HIV News: Understanding Drug Resistance May Be Key To HIV Eradication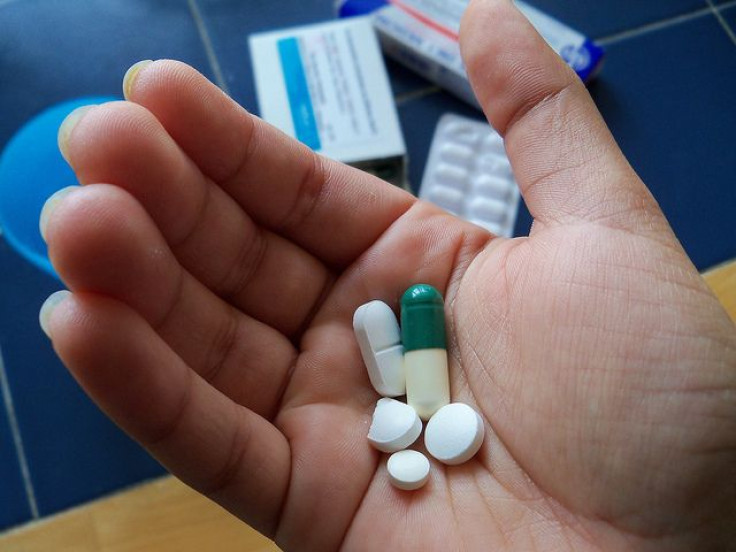 Two new studies reveal the potency of the human immunodeficiency virus (HIV), while also providing crucial new perspectives on the body's response to this infection.
HIV resistance to tenofovir, an antiretroviral drug, is worryingly common, says one team of scientists, while another research group has illuminated a mystery underlying the strange persistence of this virus. HIV continues to replicate in lymphoid tissue, even when it is undetectable in the blood, they say.
At the heart of both studies are the antiretroviral drugs vital to both treatment and prevention strategies.
Compromised Treatment
Tenofovir, marketed by Gilead Sciences, is very potent drug with few side-effects. Not only is it used to treat infections, it is also used to prevent HIV infection in high-risk groups. If strains of HIV become resistant to this drug, it would be a tremendous blow to prevention and treatment efforts worldwide.
For their study of tenofovir resistance, Dr. Ravi Gupta and researchers from Stanford University and London School of Hygiene and Tropical Medicine studied 1,926 HIV patients across the world. All of these special patients had uncontrolled HIV, despite the fact that each had been prescribed antiretrovirals.
Among this patient group, the team discovered tenofovir-resistant strains in 60 percent of patients from sub-Saharan Africa and in 20 percent of patients from Europe. Two-thirds of the patients with tenofovir-resistant strains had also become resistant to other drugs in their regimen — their treatment had been completely compromised.
Resistance to any drug can occur when patients don't take their medication regularly enough. Generally, patients need to take their medication at least 85 to 90 percent of the time for a first-line treatment to work. According to the authors of this study, up to 15 percent of HIV patients treated with tenofovir-based drug combinations in sub-Saharan Africa will develop tenofovir resistance in the first year of treatment alone. Over time, this figure will rise, they say, and from there, resistant strains could be passed on to other individuals.
Looking ahead, the researchers say, resistance could become more widespread and potentially compromise global HIV control strategies. In laboratory experiments, tenofovir resistant strains are less able to multiply and spread. However, real-world conditions have yet to be tested.
While Gupta and his team toil to learn more about resistance, another team of scientists labors to understand the body's reservoir of infection.
Protected Sanctuary
Cocktails of potent antiretroviral drugs (including tenofovir) are able to suppress HIV to undetectable levels in a patient's bloodstream, yet all the various combinations of drugs were never able to eradicate the virus completely. Instead, HIV would persist in a reservoir within lymphoid tissues and if a patient were to stop taking her pills, the virus would rapidly rebound in the blood.
Until now, scientists believed the reservoir contained only long-lived infected cells in a resting state and not newly infected cells.
For the new study, a team led by Dr. Steven Wolinsky, chief of infectious diseases at Northwestern University Feinberg School of Medicine, used sequencing and mathematical models to better understand the fate of viral cells within the reservoir. From three HIV-infected patients who had no detectable virus in their blood, the scientists took serial samples of cells from both the lymph nodes and blood and then sequenced the virus in each sample. After analyzing the data, they learned why a cure has eluded science so far.
They discovered the activity within the reservoir was not static. Low-level virus replication was taking place within lymphoid tissue — where antiretroviral drug concentrations are lower than in the blood. This "protected sanctuary," then, was constantly replenished with infected cells, which then moved into the bloodstream.
The scientists say their work helps explain why some strategies that tried to clear the reservoir have failed. Wolinsky concluded: "We now have a path to a cure."
Source: Lorenzo-Redondo R, Fryer HR, Bedford T. Persistent HIV-1 replication maintains the tissue reservoir during therapy. Nature. 2016.
Published by Medicaldaily.com