HIV Is No Barrier To Successful Liver Transplant For Cancer Treatment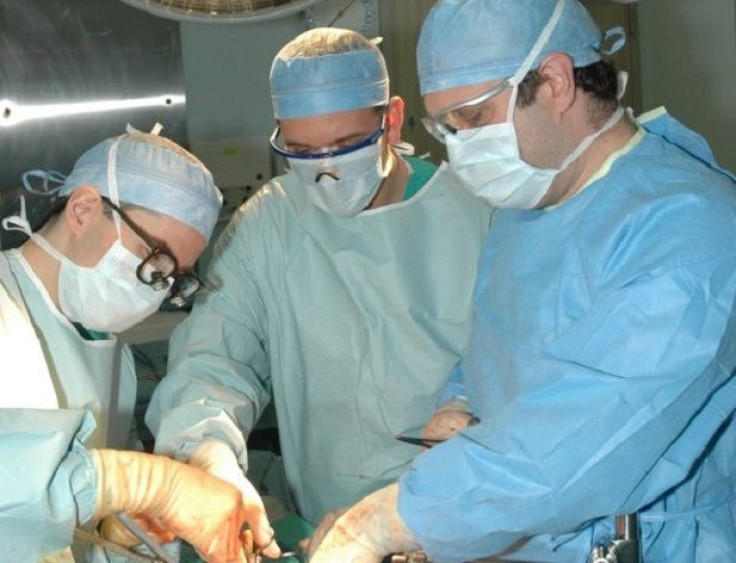 Liver transplants are now a viable treatment option for people with HIV, a new study shows.
As people infected with HIV live longer with antiretroviral drug therapy, more of them are developing hepatocellular carcinoma (HCC), which is particularly aggressive among this population. HCC, also called malignant hepatoma, is the most common type of liver cancer and in most cases follows a viral hepatitis infection or cirrhosis of the liver. Alcoholism is a risk factor for developing the cancer.
But new research from Italy shows a high survivability rate for HIV-positive patients who receive a liver transplant. Published in the May 10 issue of The Oncologist, the study shows HIV does not impact survival rates or recurrence of HCC following transplant surgery.
"The key message of this study is that liver transplantation is a valid option for HCC treatment in HIV-infected patients," the study's authors told media. "We suggest that HIV-infected patients must be offered the same liver transplant options for HCC treatment currently provided to HIV-uninfected subjects."
The researchers followed 30 HIV-positive patients and 125 patients not infected with the virus, all of whom received a liver transplant for HCC, at three hospitals in northern Italy between 2004 and 2009. After approximately 32 months, 6.7 percent of HIV-positive patients experienced a recurrence compared to 14.4 percent of the others — with no difference in survival rates, at one-year and three-year marks following the surgery.
Led by Dr. Fabrizio Di Benedetto, associate professor of surgery at the University of Modena, the researchers reported that HIV-positive patients received antiretroviral treatment until they underwent transplant surgery, which was halted afterward until liver function stabilized. Notably, none of the patients in the small study developed AIDS during the pause in drug treatment.
The researchers said new options in antiviral therapy for HIV patients might improve not only control of the virus but outcomes following transplant surgery for HCC. They recommended HIV-positive HCC patients receive care from a multidisciplinary team to repeat the success in other patients."We believe that this experience was possible through a high level of integration between liver surgeons, infectious diseases physicians, gastroenterologists, and oncologists," the study authors wrote. "A multidisciplinary approach is needed in HIV-infected patientsundergoing [liver transplant]."
Source: Di Benedetto F, Tarantino G, Ercolani G, Baccarani U, Montalti R, De Ruvo N, Berretta M, Luigi Adani G, Zanello M, Tavio M, Cautero N, Tirelli U, Pinna AD, Gerunda GE, Guaraldi G. Multicenter Italian Experience in Liver Transplantation for Hepatocellular Carcinoma in HIV-Infected Patients. Oncologist. 2013.
Published by Medicaldaily.com