HIV Prevention For Female Sex Workers Dramatically Reduces Sexually Transmitted Infections In India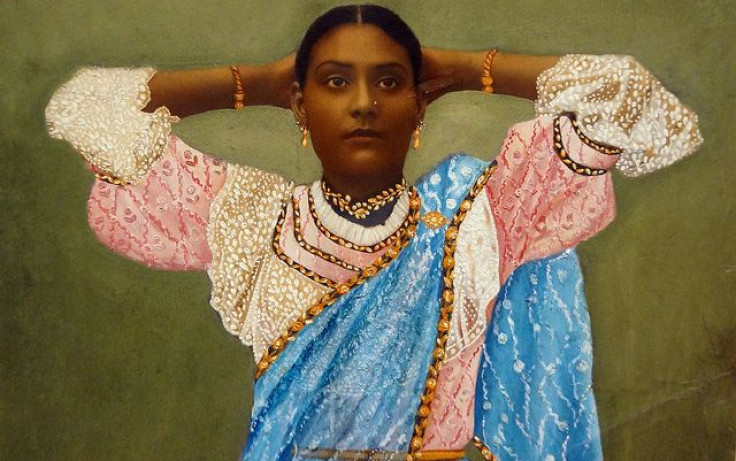 HIV prevention programs that target female sex workers appear to be paying off in southern India, which has the highest rates of the deadly virus in the country. This is according to a new study in BMJ Open that also noted significant reductions in other sexually transmitted infections (STIs) like syphilis.
The overall HIV prevalence is low at 1-3 percent, but given the nation's large population, this adds up to nearly 2 million HIV-positive individuals. Research has shown that adults who participate in prostitution harbor much of the disease burden.
This study looked at the impact of over 868 prevention programs geared towards female sex workers from 1995 to 2008. The initiatives aimed to provide sex workers with lubricated condoms and STI treatment — antivirals and antibacterial. Both practices temper the spread of STIs.
Many of these prevention programs were sponsored and conducted by the Indian government's National AIDS Control Organization (NACO), but nongovernmental organizations have poured substantial funds into the country to support these projects.
The authors estimated that the programs reached nearly 500,000 sex workers, most of which reside in the four southern and western states of Andhra Pradesh, Karnataka, Maharashtra, and Tamil Nadu. While only 30 percent of nation's population lives in these four states, they account for 60 percent of India's HIV cases.
The researchers calculated STI trends in young pregnant women (ages 15 to 24), regardless of their status as a sex worker. Pregnant women often require medical checkups and blood exams, which makes it easy to assess STI disease prevalence in this group.
"India, like many other low-income or middle-income countries, relies on HIV testing of pregnant women to monitor changes in prevalence among the general population of adults," the authors write, led by Dr. Prabhat Jha, a public health professor at the University of Toronto and the founding director the Centre of Global Health Research.
The study found HIV levels fell by 40 percent in young pregnant women between 2003 and 2008.
Syphilis is a bacterial STI that is common in prostitution communities in India, but is on the verge of being eliminated in the general population. Jha and colleagues found that rates for this disease fell by 70 percent in pregnant women between 2003 and 2008.
India's National AIDS Control Organization has spent about $420 million since 1999 on prevention programs for sex workers, while the Bill and Melinda Gates Foundation has added another $250 million since 2004. The Gates Foundation spent about five times per person what NACO allocated.
This study, however, found no correlation between funding and disease rates. From this observation, the authors conclude that programs don't need to be costly, in order to be effective.
"This vital study is a reminder that governments must invest in prevention, and that even modest amounts of funding that reach the most at risk groups can yield big reductions in HIV and other infections," said Professor Peter Piot, Director of the London School of Hygiene and Tropical Medicine, UK and former Director of UNAIDS, who was not involved in the study.
Source: Arora P, Nagelkerke NJD, Moineddin R, Bhattacharya M, Jha P. Female sex work interventions and changes in HIV and syphilis infection risks from 2003 to 2008 in India: a repeated cross-sectional study. BMJ Open. 2013.
Published by Medicaldaily.com