HIV-Related Risk Behaviors Among U.S. Teens Have Stalled In The Last Decade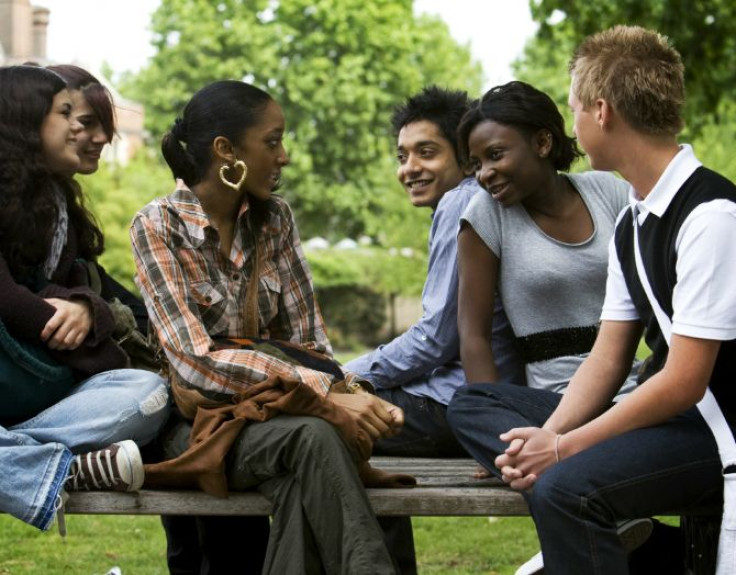 According to the Centers for Disease Control and Prevention's (CDC) biennial Youth Risk Behavior Survey, statistics reveal that, although the percentage of students overall that have engaged in sexual intercourse has decreased from 54 percent to 47 percent, there are far too many teens currently participating in risky sexual behavior.
The Youth Risk Behavior Survey analyzed 20 years of national HIV-related risk behavior and concluded the overall progress of lowering the percentage of HIV-related risk behaviors among high school teens has stalled in the last decade. This data was released as a part of the coverage of International AIDS Society annual conference in Washington, D.C.
From 1991 to 2011, researchers assessed three-stage cluster samples to obtain cross-sectional data representative of public and private school students in grades 9–12 in all 50 states and Washington, D.C. Sample sizes in the surveys ranged from 10,904 to 16,410.
Within each survey students were required to anonymously complete self-administered questionnaires regarding their sexual experience, number of sexual partners, current sexual acts, condom use and injection drug use.
According to Laura Kann, senior scientist for the CDC, and who has directed the survey since its launch in 1987, statistics reveal 40 percent of newly infected HIV patients are people under the age of 30. She is certain that the data collected indicate that too many high school teens are at risk for HIV due to their risky sexual behavior, which includes having multiple sex partners and engaging in sexual activity without the use of a condom.
While most high school teens absorb information regarding HIV and sexual education through school programs, sexual education in schools has declined due to budget cuts. Kevin Fenton, director of CDC's National Center for HIV/AIDS/Viral Hepatitis, STD and Tuberculosis Prevention, expressed the importance of sexual education and HIV prevention efforts, stating that it can have a positive effect.
"School-based investments have taken a hit, clearly with a cut of that nature you have to make some tough choices and we're going to have to be creative about how we think of funding programs in the future," Fenton told Reuters.
The CDC is also expected to lower its own its budget for HIV and sexual education programs by 25 percent next year.
The CDC released the Youth Risk Behavior Survey on Thursday.
Published by Medicaldaily.com