HIV Shown 100% Preventable With Intravaginal Ring In Primates; Could This Revolutionize Women's Health?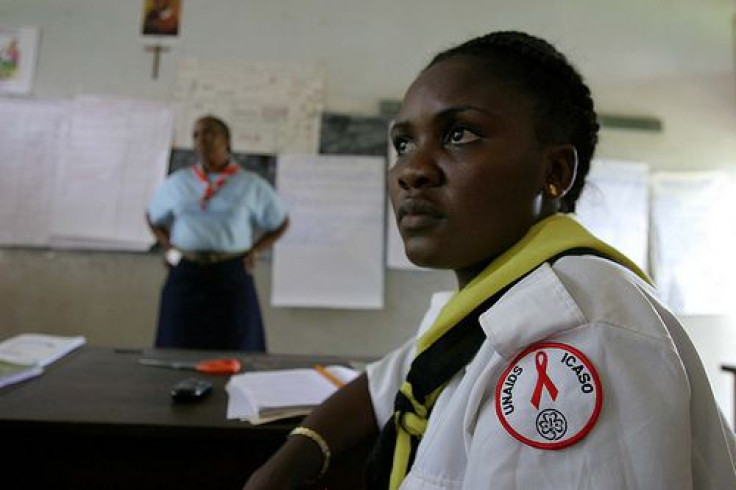 An intravaginal ring has seen complete effectiveness at preventing transmission of simian immunodeficiency virus (SHIV) among pigtailed macaques, a study has found. Given its ease of use and durability, scientists believe the ring could offer revolutionary impacts for a segment of the population that represents the face of human immunodeficiency virus (HIV) in places like sub-Saharan Africa, where 60 percent of carriers are women.
Similar methods for administering the key antiretroviral drug, called tenofovir, have thus far been ineffective, either due to the method's flaws or user error. Other rings, such as the popular NuvaRing, are made of silicon and degrade in quality over time. Pills require strong dosages, administered daily; and vaginal gels are inconvenient to apply before each sex act, leading to decreased usage. The new ring, known as TDF-IVR (tenofovir disoproxil fumarate intravaginal ring), uses a smaller dose than pills, but can deliver up to 1,000 times more of the drug than current ring technology.
The new ring remains inside the user for 30 days, and due to its unique polymer construction, swells in the presence of fluid, allowing it to deliver powerful doses at the site of transmission.
"After 10 years of work, we have created an intravaginal ring that can prevent against multiple HIV exposures over an extended period of time, with consistent prevention levels throughout the menstrual cycle," Patrick Kiser, an expert in intravaginal drug delivery originally from the University of Utah, where the research was conducted, told Science Daily.
Scientists exploring HIV's effect on non-human primates often utilize a blend of the simian immunodeficiency virus (SIV) and HIV. Using SHIV allows researchers to parse out the differences between species as new devices, such as the TDF-IVR, are developed for HIV prevention.
According to the World Health Organization (WHO), sub-Saharan Africa sees the greatest rates of female HIV, despite men in other regions suffering more frequently. Globally, the WHO estimates the disease is split equally among both genders, even though only 38 percent of young women in parts of Africa have adequate knowledge of HIV/AIDS, according to 2008 UNAIDS figures — owing mostly to femininity norms preventing women from accessing information and services.
For Kiser and his colleagues, up next are human trials, which the team says will take place in November at Albert Einstein College of Medicine in New York and will evaluate the ring in 60 women over 14 days. The clinical trial will evaluate safety, how much of the drug is released, and the device's condition after the two-week period.
Out of the 9.7 million people living with HIV/AIDS worldwide, roughly 3.5 million people take tenofovir orally. The drug cannot cure HIV, but merely reduce the likelihood that someone with HIV develops AIDS (acquired immunodeficiency syndrome) and HIV-related illnesses, such as infections or cancer, according to the National Institutes of Health.
Introducing a new means for taking the drug could potentially allow HIV sufferers to manage the disease more easily. Among women, the TDF-IVR is slated to make HIV less of a daily struggle and more of a manageable condition, especially in places around the world where access to treatment is close to negligible.
"The flexibility to engineer this system to deliver multiple drugs and change release rates is extraordinary," Kiser said, "and could have a significant impact on women's health."
Source: Smith J, Rastogi R, Teller R. Intravaginal ring eluting tenofovir disoproxil fumarate completely protects macaques from multiple vaginal simian-HIV challenges. PNAS. 2013.
Published by Medicaldaily.com