New HIV Vaccine Trial Aims To Build On Earlier Modest Success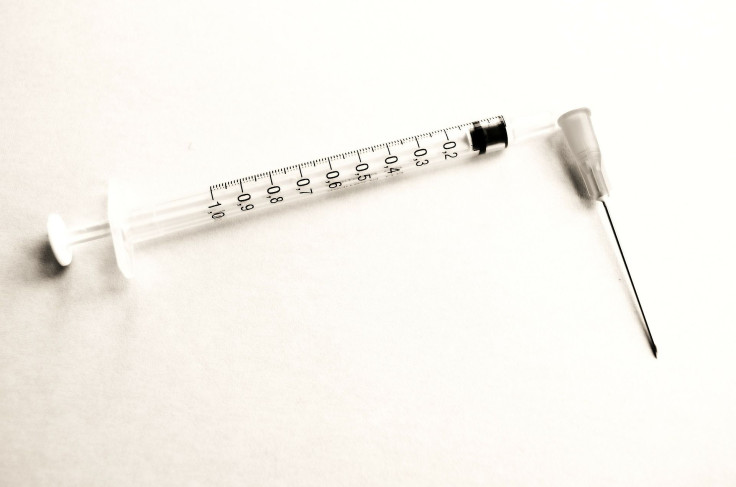 A late-stage trial will begin later this year in South Africa to test the effectiveness of an HIV vaccine that has shown promise in earlier trials, according to the National Institutes of Health.
Results from an ongoing preliminary trial in South Africa and a previous late-stage trial in Thailand suggest the new vaccine may provide lasting protection against the human immunodeficiency virus (HIV), which causes AIDS.
"It is a follow up trial to the only trial that has shown partial efficacy," said Dr. Larry Corey, president and director emeritus of Fred Hutchinson Cancer Research Center and principal investigator for the HIV Vaccine Trials Network in Seattle.
The new trial got the go-ahead this week from the U.S. National Institute of Allergy and Infectious Diseases based on promising results from an early study known as HVTN 100. That trial, involving 252 men and women in South Africa, aimed to confirm that the experimental vaccine is safe and tolerable and that it triggers a response from the immune system.
Beginning in November, HIV Vaccine Trials Network researchers will start enrolling about 5,400 healthy men and women ages 18 to 35 into the large-scale trial known as HVTN 702.
Participants will receive five injections over one year, but half will be randomly assigned to receive dummy shots. The half receiving the active injection will actually be getting two vaccines. One known as ALVAC-HIV is from Sanofi Pasteur, and the second is a bivalent gp120 protein subunit vaccine from GlaxoSmithKline.
"You're basically getting a combination of two separate vaccines," said Corey.
The two-vaccine combo is very similar to a vaccine tested in a previous trial in Thailand known as RV144 that was led by the U.S. Military HIV Research Program. Results published in 2009 in the New England Journal of Medicine showed that the experimental vaccine was 60 percent effective after one year. The effectiveness waned to 35 percent after 3.5 years, however.
For the new trial in South Africa, the vaccine was slightly reworked in an attempt to prolong its effectiveness. Also, it was designed to specifically protect against HIV subtype C, the predominant strain in South Africa.
UNAIDS estimates that in 2014, about 6.8 million people in South Africa were living with HIV in 2014 and about 140,000 people died of AIDS.
In addition to the vaccine, participants will receive usual care to prevent HIV infection, including condoms, lubricant, counseling, help with other sexually transmitted infections, information on circumcision and information on obtaining medicine in case of HIV exposure.
Participants will also have access to programs that provide pre-exposure prophylaxis (PrEP) with the daily pill Truvada. The pill, manufactured by Gilead, is about 90 percent effective in preventing HIV transmission through sex when consistently taken, according to the U.S. Centers for Disease Control and Prevention.
Corey told Reuters Health that although PrEP is effective, it's a monumental undertaking to get all people at risk for HIV to consistently take a daily pill.
"That's an unprecedented concept and program for any disease," he said. "The need for a vaccine is just imperative from a population based standpoint."
The results from the new trial are not expected until late 2020, which means the vaccine is years away from being potentially available to the general public.
SOURCE: http://bit.ly/1WFUGAP AVAC, May 18, 2016.
Published by Medicaldaily.com