Holiday Safety Begins With Christmas Trees And Candles: 250 People Are Injured Daily During The Festive Season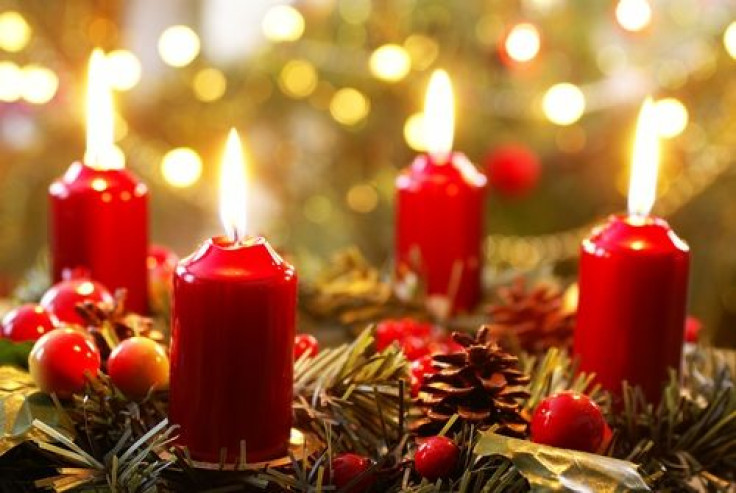 Baking holiday foods and creating or buying gifts should not be the only items on your list during the holiday season. Preventing holiday accidents also needs to become a priority during the season of merry-making. "There are about 250 injuries a day during the holiday season," Robert Adler, acting chairman of the Consumer Product Safety Commission (CPSC), stated in a press release. "Adding safety to your checklist can keep a holiday tradition from becoming a holiday tragedy."
Perhaps the greatest concern during the holiday season is fire, as people of all traditions often use candles to observe or simply celebrate their beliefs. Between the years 2009 and 2011, candle-related fires during the holiday season resulted in an estimated 70 deaths, 680 injuries, and $308 million in property loss. To avoid such a situation, candles should never be placed within reach of children or pets and they should always be placed on a stable, heat-resistant surface. Lit candles should also be far from any items that might catch fire, such as curtains, furniture, and decorations.
Candles are not the only source of holiday fire. Each year between 2007 and 2011, U.S. fire departments responded to an average of 230 home fires that started with Christmas trees. All totaled, these Christmas tree fires caused an average of six deaths, 22 injuries, and $18.3 million in direct property damage annually.
The CPSC suggests three Christmas tree rules:
Check for freshness when buying a live tree. Your tree should be green, with needles that are hard to pull from branches and that do not break when bent between your fingers. If you tap the tree on the ground, it should not lose many needles, and the bottom will be sticky with resin. Once you've brought a tree in your home, make sure you water it consistently so that it does not become a dry fire hazard.
Place your tree away from heat sources, including vents, radiators, and, of course, fireplaces. The tree should be set up in such a way so that it does not block doorways or exits.
For those choosing artificial trees, look for the label 'fire resistant.' Claims of buoyancy did not prevent the Titanic from sinking; similarly, fire resistant labels do not guarantee your tree will never catch fire. That said, a labeled tree should be less likely to go up in flames than others.
Fireplaces and Decorations
Although it may seem like a good idea, never burn wrapping paper in the fireplace as it may cause a flash fire. Paper often ignites suddenly and burns intensely. Additionally, fire salts need to be stored far from children and pets. When thrown onto fires, these flammable decorations produce pretty colored flames. If swallowed, though, they may cause gastrointestinal irritation and vomiting as they contain heavy metals.
Next on the safety list would be decorating incidents that result in emergency room visits. In order of frequency, such holiday disasters included: falls (34 percent), lacerations (11 percent), and back strains (10 percent). Basic ladder safety should be followed at all times. The most important guidelines being placing the ladder on level and firm ground, while making sure it can support your weight. Additionally, stay off the top rung and ask a helper to support you. Be careful in your selection of lights, whether you are decorating inside or outside your house. It's always best to use lights that have been pre-tested by Underwriters Laboratories (UL) and you should inspect them yourself as well.
"Keep Christmas trees watered well, don't leave candles unattended, and use caution whenever you are on a ladder," Adler concluded. For more safety tips, click here. Holidays are meant to be fun, never dangerous. Enjoy!
Published by Medicaldaily.com