Homeless Children's Stress Is Taking Its Toll; 25% Need Mental Health Services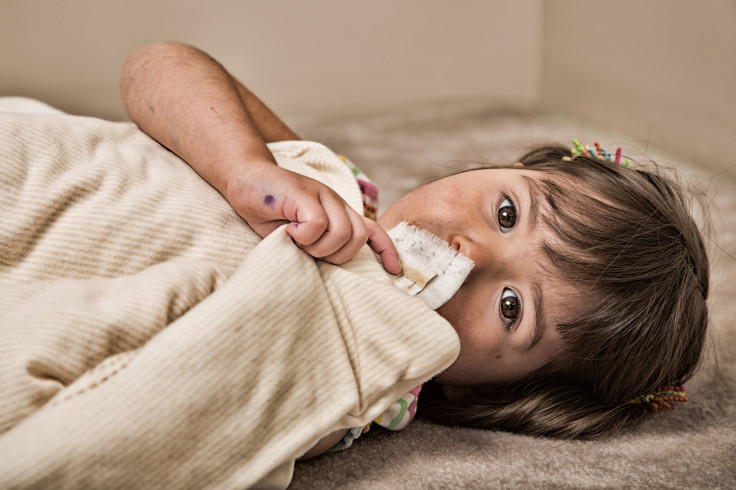 It's hard to imagine, walking the streets of most big cities, that children can be homeless too. After all, they're rarely the ones asking for money on the streets or busking. But child homelessness is at an all-time high; 2.5 million kids were homeless at some point in 2013, living out of cars, shelters, and abandoned buildings. All this time spent as a vagrant leaves little time for doing things they should be doing, like going to school, and most importantly, enjoying childhood. Now, a new study finds 25 percent of these kids need mental health services as soon as possible.
"These children have often been exposed to domestic or neighborhood violence, chronic poverty, inadequate health care, and other circumstances that place any child at risk of mental health problems," said lead author Dr. Mary Haskett, a professor of psychology at North Carolina State University, in a press release.
While the environment homeless shelters provide vary between states, cities, and neighborhoods, they're more often than not a place for children to thrive. They're overcrowded and full of people with mental illnesses, as well as possibly violent or pedophilic adults. Speaking to New York City's PIX 11 News about his morning commute last November, 6-year-old Tristian Geuvera said, "It complicates it in the way that, you don't know when you wake up what's going to happen." Just a month before, two girls aged 3 and 4 were beaten to death in shelters.
Environments like these put excessive stress on children, and it's been well documented how such stress affects every aspect of these kids' lives. Studies have shown chronic stress in children worsens their immune systems and impairs brain development, thus causing deficits in memory and learning. And the more stressful situations a child finds themselves in, the more likely they are to abuse alcohol and drugs, engage in risky sexual behaviors, and develop chronic disease, according to the Centers for Disease Control and Prevention. Many of these issues can be remedied with mental health counseling.
For the study, Haskett and her team looked at data on 328 children aged 2 months to 6 years from CATCH, a project funded by the Salvation Army that works with homeless families in 11 shelters throughout Wake County, N.C. Through CATCH, every child who enters a shelter is screened to measure development and social-emotional functioning. They found that 25 percent of the kids needed mental health services, compared to 10 to 14 percent of children about the same age in the general population. They also found these kids performed below average in language and academic skills.
"Children in shelters are often overlooked — they're basically invisible," said Dr. Jenna Armstrong, a student at the university and co-author of the paper, in the press release. "But these findings highlight the importance of providing resources to meet the needs of children."
Source: Haskett M, Tisdale J, Armstrong J. Developmental Status and Social-Emotional Functioning of Young Children Experiencing Homelessness. Early Childhood Education Journal. 2015.
Published by Medicaldaily.com