Homeopathy Products Recalled After FDA Finds They May Contain Antibiotics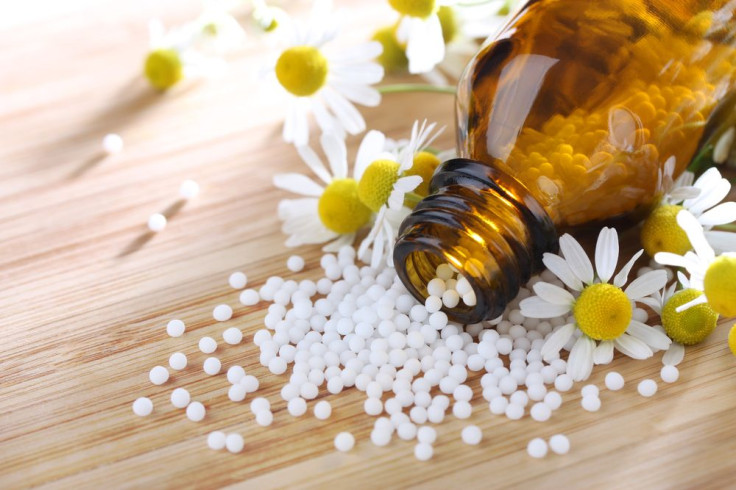 A homeopathic company is voluntarily recalling 56 lots of products following a regulatory probe that found that some drugs may contain traces of actual medicine.
The Food and Drug Administration said in a press release that the recall by Terra-Medica includes products like Pleo-FORT, Pleo-QUENT, Pleo-NOT, Pleo-STOLO, Pleo-NOTA-QUENT, and Pleo-EX. The drugs are sold in liquid, tablet, ointment, capsule, and suppository forms. The recall comes in response to concerns that some products may be exposed to antibiotics at the manufacturing stage.
"FDA has determined that these products have the potential to contain penicillin or derivatives of penicillin, which may be produced during the fermentation process," the agency wrote. "In patients who are allergic to beta-lactam antibiotics, even at low levels, exposure to penicillin can result in a range of allergic reactions from mild rashes to severe and life-threatening anaphylactic reactions."
Terra-Medica products covered by the recall may be recognized by a label stating "Distributed by SANUM USA Corp.," package size, batch number, as well as the expiration date, which should range from March 2014 to March 2018. You can find a complete list of affected batch numbers right here. The company is also in the process of notifying its customers via letter and email.
Critics of homeopathic medicine quickly took to the blogosphere to point out the irony of alternative medicine being recalled for containing actual medicine. While the FDA regulates homeopathic drugs, it does not evaluate their safety or efficiency, as the products are typically diluted to a point where the active ingredient is too weak to have an observable effect. This practice stems from one of the therapy's original guiding principles — the idea that the lower the dose, the greater the efficiency.
"It was an incorrect idea dreamed up in a time before modern science," Dr. Steven Novella, an academic clinical neurologist at Yale University School of Medicine, wrote on his blog. "It should have died along with alchemy, phrenology, and the notion of an ether."
Consumers with questions regarding the recall can contact Terra-Medica's Customer Service Department at (888) 415-0535. They can also report adverse effects through the FDA's MedWatch Adverse Event Reporting Program.
Published by Medicaldaily.com