Hong Kong Confirms First Human Bird Flu Case In Man With 'History Of Poultry Contact'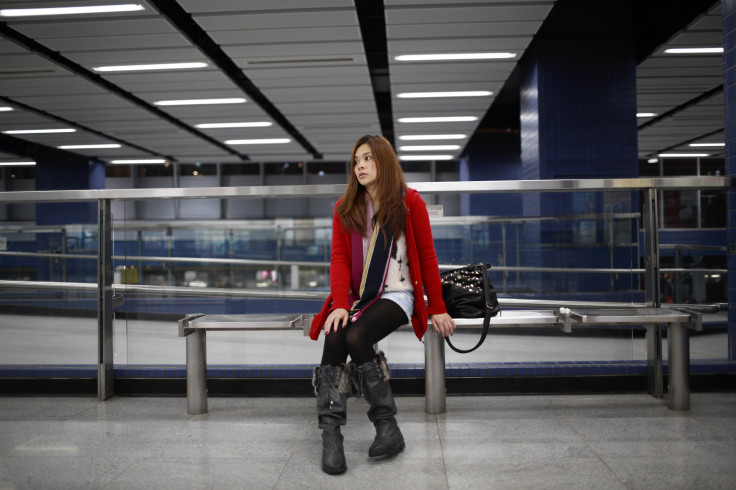 Hong Cong confirmed on Monday its first case of H7N9 bird flu as the dangerous virus continues to spread beyond mainland China's borders. Notably, the announcement fell on the 10th anniversary of the city's outbreak of Severe Acute Respiratory Syndrome, which killed 300 people and left significant economic damage on the local travel and retail industries.
Ko Wing-man, Hong Kong's secretary for food and health, told reporters that a 36-year-old Indonesian worker — with a "history of contact with poultry" — had been hospitalized in critical condition after falling ill. The domestic helper also had a history of travel outside the city to Shenzhen, in mainland China.
Just a day earlier, Wing-man appeared for a press conference at a border crossing with China, touting increased health security measures to prevent the spread of bird disease from workers to visitors coming to the city for a long holiday. Additional government workers, supported by volunteers, began staffing all ports of entry to provide additional health screenings for people entering the city. "There will also be promotion and education work done at the borders reminding visitors to stay home or visit a doctor if they are not feeling well," Wing-man said on Sunday.
China reported the first case of this avian influenza variant on April 1, to the World Health Organization (WHO). Of 135 total infections reported that month, 44 people died. Yet, only five additional cases surfaced over the summer, as Chinese authorities took extra health protection measures, including closing live bird markets, suspected as a vector of disease transmission. The U.S. Centers for Disease Control and Prevention noted the cases diagnosed in October — and this latest one — coincides with the return of colder weather to China, when seasonal influenza viruses circulate with greater intensity. Epidemiologists continue to investigate possible sources of infection and how the disease might transmit from one organism to another — with WHO saying last week no evidence supports sustained human-to-human transmission of the disease.
On Sunday, Premier Li Keqiang toured China's Center for Disease Control and Prevention with reporters. "We cannot afford to take it easy or relax, as we are facing a new virus. We should be prepared for any possible development," he said, according to CNN. The government had on Saturday ordered the destruction of poultry at a major wholesale bird market in the city of Dongguan after tests detected the presence of an H7 avian flu. There were no signs of disease in any of the birds and humans, however. Hong Kong has threatened to halt poultry imports should the disease surface at farms in China.
Published by Medicaldaily.com