Hong Kong Shuts Down Popular Bird Market After Detecting Deadly H5N1 Virus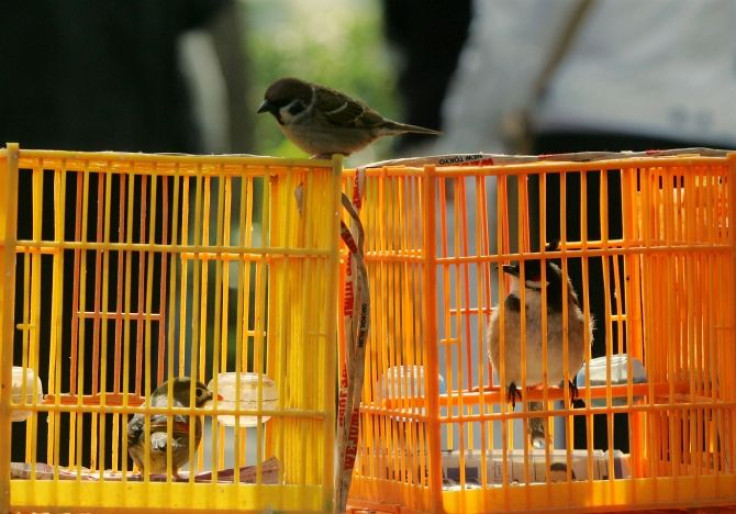 Hong Kong authorities said on Thursday that they closed a popular tourist spot where hundreds of caged birds were on display after detecting the deadly H5N1 avian flu virus in one of stalls of the Bird Garden.
The agriculture, fisheries and conservation department said that the Yuen Po Street bird market in the city's busy Mongkok district will be closed for 21 days starting on Thursday, July 5.
Authorities shut down the area after the virus was detected in a swab sample collected from a cage holding an Oriental magpie-robin at a pet bird shop during the department's routine avian influenza surveillance program.
All the pet shop's birds will be killed, the department said in a statement.
Officials are still investigating the cause of the virus as the bird itself was not infected, according to AFP.
The Hong Kong Center for Health Protection Controller Thomas Tsang said in a news conference that the risk of transmission between pet birds and humans is "relatively low," but health experts say that people should avoid personal contact with wild birds and live poultry and their droppings and should wash their hands thoroughly after coming into contact with the animals.
Hong Kong has experienced occasional cases of bird flu in poultry but there have been no major outbreaks since 1997, when six people died from a mutated form of the avian virus and millions of birds were culled at the time.
In June, the southern Chinese city reported its first human case of the of the H5N1 flu in 18 months when a two year-old boy from the neighboring province of Guangdong came down with the illness after travelling to the city for medical treatment, AFP reported.
The virus has killed more than 330 people around the world, with Indonesia being the most affected country, suffering at least eight fatal cases in 2012.
Experts say that most human infections happen as a result of direct contact with infected birds.
Hong Kong is especially cautious about infectious diseases after an outbreak of the deadly respiratory disease SARS in 2003 killed 300 people in the city.
Published by Medicaldaily.com