HOPE Act Passes: US To Allow 'Positive-To-Positive' Transfer Of HIV-Positive Organs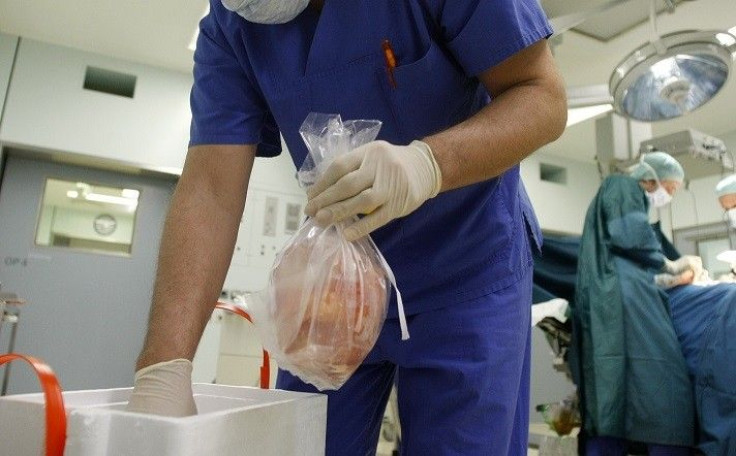 After a 25-year ban, the U.S. House of Representatives approved a bill on Tuesday that will allow HIV-positive organs to be donated to those in need, who are also HIV-positive. Before so-called "positive-to-positive" transplants are allowed to take place, the Department of Health and Human Services and the Organ Procurement and Transplantation Network (OPTN) must first develop ethical and clinical guidelines for the HIV Organ Policy Equity Act, or the HOPE Act, Nature reported.
"While many are disheartened by the persistent partisan gridlock plaguing Washington, yesterday's bipartisan vote was a pleasant reminder that common-sense governance is still possible," the National Minority AIDS Council's (NMAC) Director of Legislative and Public Affairs Kali Lindsey said in a statement. "By reforming outdated policies banning all HIV-positive organ donations, Congress has provided hope not only to the thousands of people living with HIV in desperate need of a transplant, but also HIV-negative individuals who will benefit from the decrease in demand for uninfected organs."
According to OPTN's data, 120,582 Americans are currently on the waiting list for an organ transplant. A recent study conducted by a research team from the Johns Hopkins School of Medicine determined that allowing otherwise healthy people with HIV to donate organs would add 500 to 600 transplantable organs each year. Under the current law, an HIV-positive individual is immediately stricken from consideration for either the transplant recipient or donor.
The HOPE Act was passed in June, and now depends on the approval of President Barack Obama. The bill will effectively lift the ban set by the National Organ Transplant Act that was amended at the height of America's AIDS epidemic in 1988. It was first considered by the American Society of Transplant Surgeons, Association of Organ Procurement Organizations, and the United Network for Organ Sharing.
"The bipartisan passage of the HOPE Act will fundamentally improve the quality of healthcare available for people living with HIV and AIDS," Allison Herwitt, vice president of government affairs for the Human Rights Campaign, told LGBTQNATION. "By removing these antiquated barriers to transplants, the lives of hundreds of people living with HIV and AIDS can be saved each year."
Approval of the HOPE Act could save over 1,000 HIV-infect patients who are suffering from kidney or liver failure, the Human Rights Campaign reports. Allowing organs from deceased, HIV-positive patients will shorten the OPTN's general waiting list for uninfected patients.
Published by Medicaldaily.com