Hospital Reverses Decision To Keep Anthony Strokes Off Of Transplant List; 'I Know He Will Comply With All The Rules,' Mother Says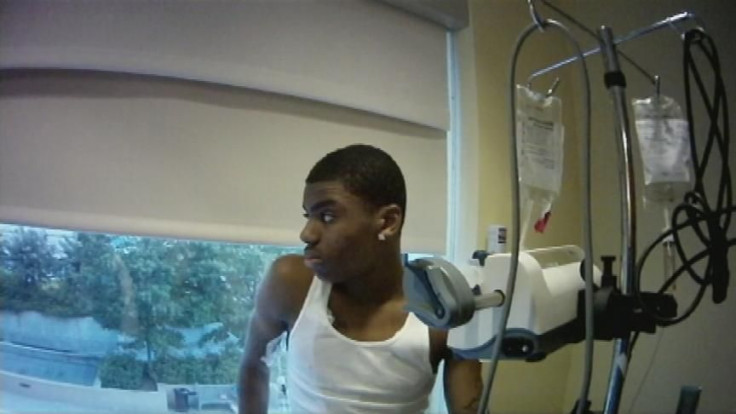 After doctors at Children's Healthcare of Atlanta made the controversial decision to deny Anthony Strokes, 15, a place on the heart transplant list due to his history of "noncompliance," the teenager's friends and family say that he has now been approved.
After he developed an enlarged heart, Anthony was given six months to live, and the only way to save his life was a heart transplant. Children's Healthcare of Atlanta denied official comment on the matter due to patient privacy regulation, but did say there was "misinformation" regarding the matter, ABC News reported.
According to its website, Children's Healthcare of Atlanta ranks number three among transplant programs in the United States. The hospital performed 12 pediatric heart transplants in 2012 alone. "The well-being of our patients is always our first priority. We are continuing to work with this family and looking at all options regarding this patient's health care. We follow very specific criteria in determining eligibility for a transplant of any kind," read a statement from Patty Gregory, spokeswoman for Children's Healthcare of Atlanta.
Originally, Anthony's mother Melencia Hamilton was under the impression that her son was denied the life-saving transplant because of his low grades and run-ins with the law. But doctors asserted that it was because they were unsure if he would follow up on hospital visits or take medications appropriately.

Read more: Anthony Stokes, 15-Year-Old, Denied Life-Saving Heart Transplant Due To 'History Of Noncompliance'
Hamilton has complete faith that her son will comply with all of the doctor's orders and wouldn't do anything to compromise the life-saving transplant.
"I know he will comply with all the rules. He will take his medicine because he knows that is how he has to live," Hamilton told ABC News before finding out about the hospital's new decision.
Published by Medicaldaily.com