Hospital Worker With Tuberculosis May Have Infected Hundreds Of Babies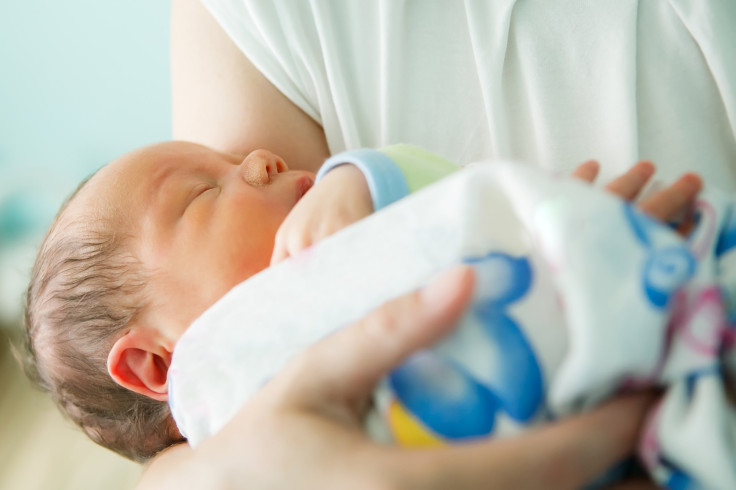 A New York hospital worker who recently tested positive for tuberculosis may have infected hundreds of newborn babies with the potentially fatal disease, Health Department officials said in a statement released last week.
St. Luke's-Roosevelt Hospital in New York City said on Wednesday that representatives had begun notifying parents of children who may have contracted the infection during their stay in the hospital's maternity ward. Although the risk of infection is relatively slight, hospital and city Health Department officials have resolved to take all precautions necessary to contain any potential outbreak. "We want to assure everyone that we are taking swift and comprehensive steps to address the situation," the health center said in a statement. "If you were recently a patient at Roosevelt Hospital and are not notified within the next few days, then you were not in contact with the infected staff member."
"This employee previously had been tested for TB, and the employee's health survey suggested no problems," said the statement, which did not reveal the identity of the infected hospital worker.
Parents who have not been notified should contact St. Luke's-Roosevelt if they suspect that their child is showing symptoms of the disease. The hospital is also screening other staff members who may have been in contact with the infected maternity ward worker during their shifts. That said, officials have assured everyone involved that an outbreak is unlikely, as transmission only occurs under certain circumstances, The New York Daily News reported.
"Few individuals exposed to someone with TB become infected because infection generally occurs after continuous exposure over several hours," their statement said. "Still, we are taking the extraordinary precautions that we have to address this issue."
Although tuberculosis mortality rates have fallen over the last few years, the global battle against the disease is not yet won, as many national prevention strategies remain hamstrung by multi-drug resistant strains and underfunded programs. As a result, up to 3 million cases go untreated or undiagnosed each year, the World Health Organization (WHO) said in its 2013 Global Tuberculosis Report. The report also recommends that nations increase funding for research efforts devoted to patients co-infected with tuberculosis and HIV.
According to the U.S. Centers for Disease Control and Prevention (CDC), tuberculosis is caused by the pathogen Mycobacterium tuberculosis. The bacteria, which usually attack a patient's lungs, are transmitted through the air. Common symptoms include prolonged cough, fever, chest pain, weight loss, and fatigue.
Published by Medicaldaily.com