Hospitals Are Now Offering Donated Breast Milk To Save Premature Babies' Lives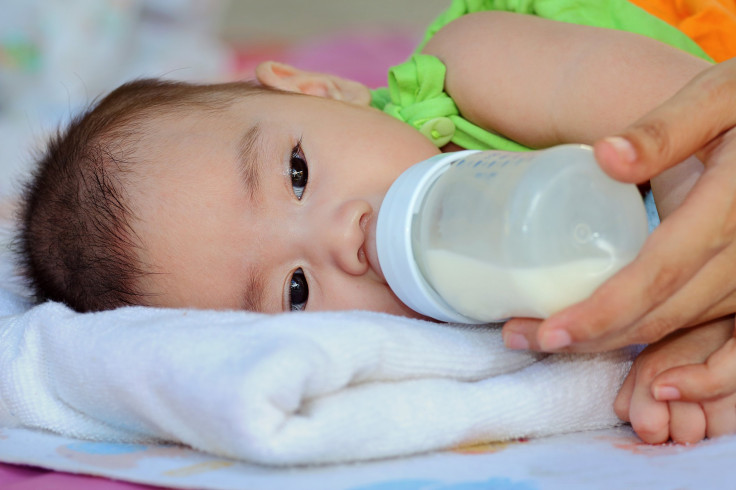 Babies born prematurely are at risk of severe complications — and are often unable to be breastfed because they are so tiny. This is why a growing number of hospitals are beginning to accept breast milk donations to feed preemies instead of infant formula. Providing babies — especially premature ones — with breast milk could save their lives and protect them from various health complications, including gastrointestinal diseases, lung diseases and infections.
A mother's own milk is the best option for a baby. Breast milk has been shown to have far more health benefits for a growing baby than infant formula; but the next best option is donated breast milk.
"I was getting drops," Theresa McCaffrey, the mother of a daughter born prematurely who received donated breast milk, told the New York Daily News. "All she needed was drops at first, but she quickly needed more." She described the donated breast milk as "medicinal," noting it was "the absolute best thing, especially for a micro preemie."
Currently, several neonatal intensive care units, such as Bellevue Hospital's Regional Perinatal Center and Cohen Children's Medical Center in Long Island, are offering donated milk; NYU Langone Medical Center will soon be offering the same thing this month.
"We know that there are benefits for the low-birth-weight baby," Dr. Martha Caprio, head of the NICU at NYU, told the Daily News. "Maternal milk does improve outcomes."
Changing public perception and stigma around breastfeeding needs to occur — as it's something that can benefit an infant's health long-term, whether they're born preemie or healthy (and breastfeeding is quite beneficial for the mother, too). Hospitals are beginning to apply for donated breast milk licenses, and Mothers Milk Bank Northeast, a nonprofit organization that screens and pasteurizes donated milk, will be expanding into NYC.
"When I first started doing this a few years ago, there was kind of the 'Ew, yuck' factor," Naomi Bar-Yam, director of the milk bank, told the Daily News. "We are moving past that, at least in the medical community."
Indeed, breast milk is an essential source of nutrition that "cannot adequately be replaced by any other food, including infant formula," according to the Natural Resources Defense Council (NRDC). "[I]t remains superior to infant formula from the perspective of the overall health of both mother and child… formula cannot hope to duplicate the vast and constantly changing array of essential nutrients in human milk." Research has pointed out that breast-fed infants are more protected against diseases and infection, as well as less likely to contract various diseases later on — like diabetes, multiple sclerosis, heart disease, and cancer before age 15.
Published by Medicaldaily.com