'Hot Car Challenge' Dad Raises Awareness For Kids Left In Locked Vehicles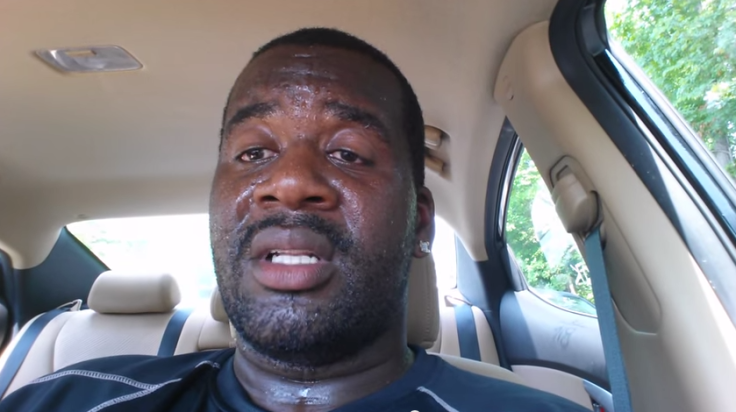 This year alone, there have been at least 17 child heatstroke vehicle-related deaths. In 2013, there were at least 44, according to the Department of Earth & Climate Sciences of San Francisco University.
Whether it's ignorance or negligence, it's a very preventable tragedy. One father wanted to see how it felt for a child to be left in a car, so he experimented on himself. This North Carolina dad, Terry Bartley, sat in his car with the windows rolled up while the temperature outside was in the upper 80s.
Bartley videotaped this whole experiment and uploaded it to YouTube on June 20, and it now has over one million views. He calls it the "Hot Car Challenge" and says that he was motivated by the death of 22-month-old Cooper Harris, a Georgia toddler who died from hyperthermia after being left in the backseat of an SUV in 90-degree weather on June 18. He was found with scratches on his face and a banged head, according to a NY Daily News report, presumably as a result of attempted escape.
"I want to know how it feels to be left in the car, sitting in the back seat, strapped into a car seat with the windows up and doors probably locked," Bartley says in his video. Bartley told ABC News Sunday that the "first 10 minutes when I was in the car, I was just trying to get a glimpse of what it felt like for a child to sit in a car." "I was losing air. It was like I was sitting in a microwave cooking," he said. "I could have easily took my shirt and wiped my face and wringed it out."
Bartley just wanted to "raise awareness for parents to stop leaving their kids in the car unattended." He's hoping this challenge will inspire parents to think twice before leaving their children in cars. "I was shocked," he told ABC News. "I made a video and I didn't expect that it would get this kind of attention it did. It kind of blew up out of nowhere."
Published by Medicaldaily.com