Hot Diggity Dog: 14% Of Hot Dogs And Sausages Contain Unlisted Ingredients, Including Human DNA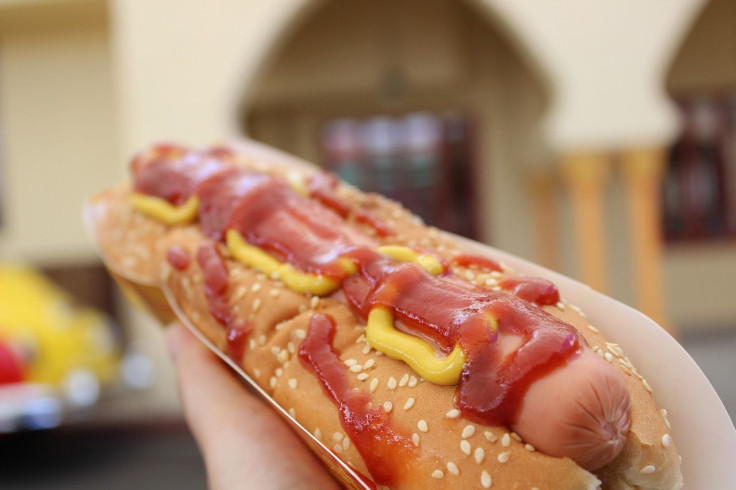 In a story that seems more appropriate in a Syfy original movie, Clear Food, a Bay Area-based food analytics lab, recently revealed that an in-depth DNA analysis on 75 major hot dog brands found traces of human DNA in 2 percent of all hot dogs and in around two-thirds of all vegetarian options.
As any hot dog lover knows, it's probably best to not give too much thought into what exactly you're putting into your body, and Clear Food's recent testing has shown exactly why. According to the company's website, of the 375 hot dogs and sausages from 75 brands, around 14.4 percent proved to have "problematic" results in one way or another, with substitution (adding an ingredient that isn't on the label) and hygiene issues being the most common errors.
About 10 percent of the vegetarian products contained meat, with chicken being detected in a vegetarian breakfast sausage and park in a vegetarian hot dog. Of the cases of additional unlisted ingredient, 10 samples had unlisted traces of chicken, four contained beef, three had turkey, and two products had lamb. Pork, a particularly controversial unwelcome ingredient substitute, since its consumption goes against many individuals' religious beliefs, was found in about 3 percent of the tested products. The results also revealed that many companies grossly exaggerate the amount of protein in their dogs, sometimes by up to 250 percent.
Perhaps even more shocking than cases of ingredient substitution were the hygiene problems revealed by the report. About 2 percent of the samples contained traces of human DNA, and vegetarian products were the most highly affected with around two-thirds of all products testing positive for human DNA. Now, as horrific as this sounds, testing positive for human DNA does not mean that these sausages literally contained ground up body parts, like the children's rhyme of Dunderbeck's machine. Instead, it seems to be an issue of hygiene, with human byproducts, like hair and saliva, accidentally getting mixed in.
Unfortunately, meat products are widely known for containing ingredients other than those listed on the packaging. In 2013, a DNA analysis revealed that some beef lasagnas sold by the British owned food company Findus contained up to 100 percent horse meat, the BBC reported. As a result, many suppliers pulled the product off from shelves, resulting in thousands in lost profits.
Clear Food, the company that conducted the study, is actually a consumer initiative of the food analytics company, Clear Labs. In an interview with GigaOm, Clear Labs CEO Sasan Amini explained that the objective of the company was to remove some of the ambiguity that often surrounds food industry testing. Amini explained that his laboratories use the same genome sequencing and analysis technology used in clinical trials to personalize cancer treatments in their food testing. Amini told GigaOm that Clear Labs plans to launch the full version of its food analytics and database platform in the first half of 2016. The company recently launched a kickstarter to help fund further research.
Published by Medicaldaily.com