Hot Yoga? How About Pot Yoga: And Several Other Weird Yoga Trends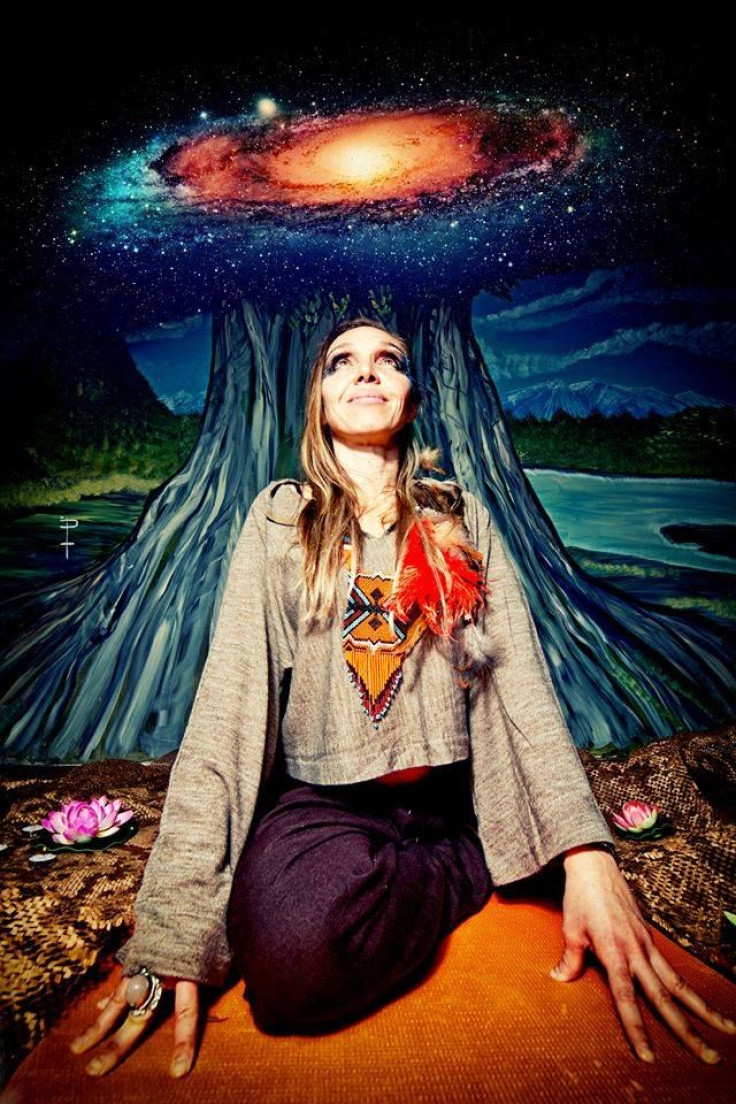 In New York City, all you hear about these days from yoga enthusiasts is hot yoga and bikram — an hour or two of sweating out all your stress in a high heat room, and how amazing it makes you feel afterward. But it just gets weirder from there. For one thing, it appears we're missing out on what's going on in West Coast yoga studios: "pot yoga," also known as cannabis-enhanced Ganja yoga, where yogis use marijuana to bring them to a totally new spiritual level.
The trend isn't exactly new — certified Hatha Yoga instructor Dee Dussault has been offering such classes in Toronto since 2009, and brought them to San Francisco in October. According to Dussault, "these 'enhanced' yoga and tantra journeys are opportunities for you to enjoy trippy relaxation, pain-relief, sensuality, and the cultivation of inner peace."
The original Ganja Yoga started in Toronto. According to John, one of Toronto's Ganja Yoga instructors, "the smoking of Ganja (cannabis) is regarded as a sacred act… intoxication as a 'respected' method of self- realization, it is related to Soma, the nectar of the gods, which is spoken of in the Vedic texts as a means to open the heart mind and body."
If you're into that sort of thing, it looks like you might have to take a cross-country road trip to San Francisco sometime soon. In the meantime, you might be able to find some other weird forms of yoga in your own city — if you're looking to experiment.
Naked Yoga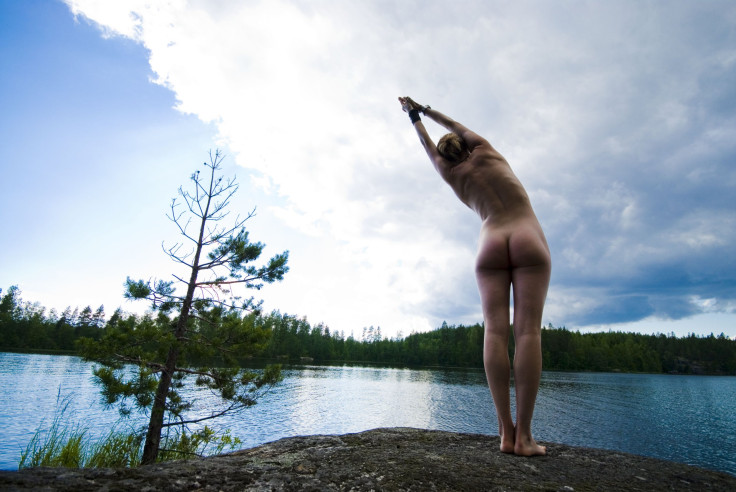 There's naked yoga, of course, which is all about shedding your insecurities, fears, and external covers and becoming more in touch with your inner, true self. "Explore this beautiful union of vinyasa yoga and erotic art where your body becomes the canvas," the Yoga Undressed website states. "Meet your Kundalini Shakti, your sacred, sexual energy, your 'secret tool,' that has the power to transform, manifesting in great health, creativity, and abundance, inspiring you to reach your full potential in every area of your life."
Aerial yoga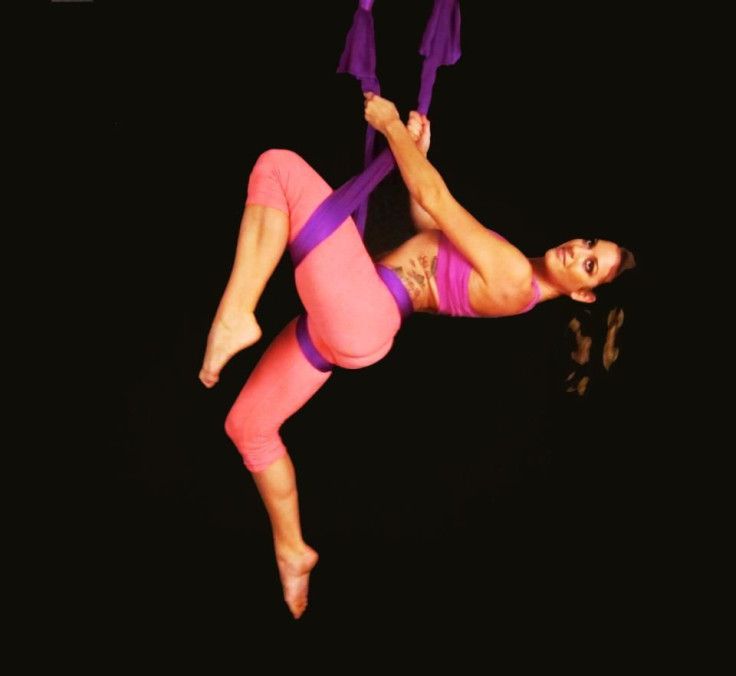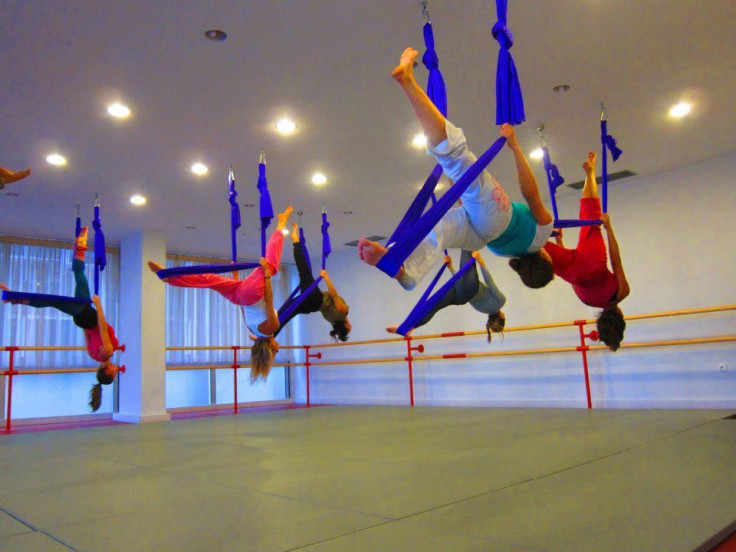 In aerial yoga, you spend most of your time suspended in the air by a soft hammock. While this may seem more like acrobatics than yoga, it's an interesting way for you to change up your yoga positions and sometimes rely even more on your strength to keep yourself lifted up and balanced in the air. At times, you might even feel like you're on a magic carpet of sorts.
Yoga For Foodies
This type of yoga will help you slow down, and not only stretch and exercise — but also learn how to enjoy the act of eating more fully. "When we move in a frenzied way through the day, we don't eat…we 'feed,'" states one release about a NYC Yoga for Foodies event. "This high-velocity lifestyle diminishes the flavor and essence of life. … As you enjoy a post-yoga splendor, [the instructor] will delve deeper into his creations and philosophy that are rooted in cooking as an experience focused as much on emotion and intuition as on following a recipe."
Doga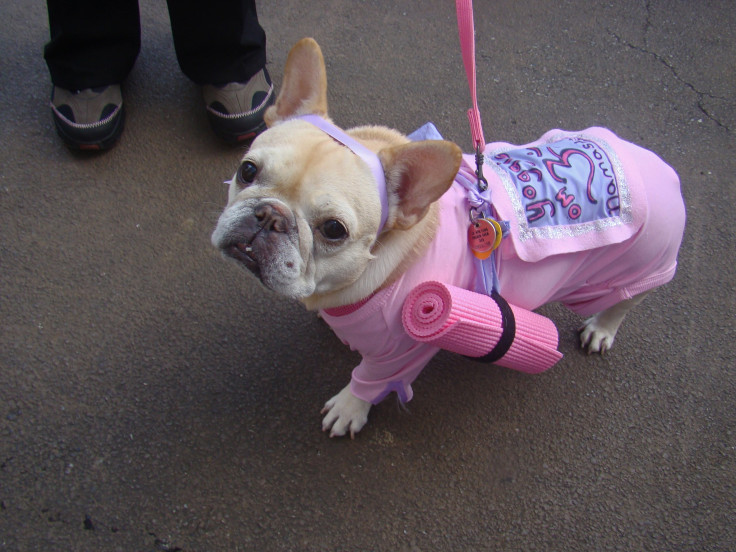 The name sounds like what it is — it's yoga for you and your dog. "Like yoga, doga balances, harmonizes, purifies and transcends the body and mind of the practitioner," doga teacher Madhavi Bhatia says. "What makes doga unique is the practice and benefits that create a harmony and synchronization of energy flow between the owner and dog."
Indeed, doga can help you connect with your dog — even if you think you're already best friends. Kari Harendorf, owner of East Yoga in New York City, says: "Doga brings us back to more simple things… We're so busy, so plugged in with the cell phone and the Blackberry and the pagers. We can walk our dogs and not pay attention to them. Doga is 45 minutes of undivided attention. It is a gift."
Published by Medicaldaily.com