Hotel Health Risks: Chronic Illnesses You Can Get From A Long Hotel Stay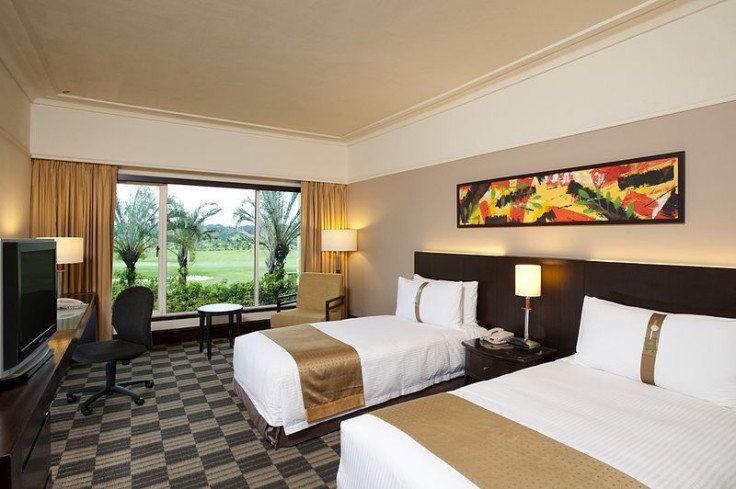 Before you head to the airport to go on vacation don't forget to pack your passport, ID and hand sanitizer. Family travelers — those that travel with either children or grandchildren — make up 30 percent of American adult leisure travelers, according to the United States Travel Association. These travelers are more likely to book longer hotel stays since this group tends to travel during peak season, when federal holidays are scheduled. This summer American vacationers are expected to spend $84 billion on hotel stays, with the average traveler expecting to book for more than seven nights, a survey conducted by Room Key reported. A vacation for you and your family does not mean your health should be on vacation too.
On average, hotel housekeepers spend 30 minutes cleaning each room — about 14 to 16 rooms in an eight hour shift. In a study conducted at the University of Houston, researchers took 19 bacteria samples from items found in three hotel rooms in three states: Texas, Indiana and South Carolina. While high levels of bacteria were discovered in bathroom sinks and floors, the dirtiest areas were light switches and TV remotes, which contained 112.7 colony-forming units of bacteria (CFUs) and 67.6 CFUs, respectively. Moreover, light switches had the highest levels of fecal matter bacteria with 111.1 CFUs. Cleaning items used by housekeepers such as sponges and mops were also found to have high levels of bacteria which increases the risk of infection as they go from room to room using the same sanitizing equipment.
"Guests should not assume that their hotel room, not to mention all common surfaces around the hotel such as doorknobs, front-desk pens ... while (hopefully) clean, are not sterile," Matilde Parente, MD,, a California-based physician, biomedical safety consultant, and author board certified in pathology and integrative holistic medicine, told Medical Daily. "A hotel is not an operating room, and bugs may lurk, despite tip-top cleaning efforts." The amount of guests who check in at hotels from different parts of the world may increase the exposure of germs.
It is important to be aware of personal and social hygiene, and the transfer of virus particles from the environment and surfaces to the body's entry points such as the mouth, nose, face and eyes. There are several hotel room traps that can increase the risk of developing chronic illnesses — a risk that grows the longer the hotel stay is.
Hotel Cleaning Products Can Cause Cancer and Fertility Problems
Cleaning products, while they disinfect surfaces to prevent the buildup of bacteria, the carcinogens found in these products can cause cancer. The U.S. Environmental Protection Agency (EPA) says that indoor air pollution is one of the nation's most pressing personal health issues, where 20 toxic compounds have been linked with cancer and birth defects. These products should always be used in well-ventilated areas to avoid inhaling the fumes. However, used in the proximity of a hotel room, some of these carcinogens can have a stronger presence and increase your risk.
Hotel Mold Can Cause Respiratory Diseases
Mold spotted in hotel bathrooms can cause mental impairment, breathing problems and even damage to internal organs. The Centers For Disease Control and Prevention (CDC) says that the Institute of Medicine (IOM) found sufficient evidence to link indoor mold with upper respiratory tract symptoms, cough, and wheezing in healthy people. It is important to check if your hotel room has functioning ventilation to decrease mold exposure in showers. Dr. Parente urges travelers to make sure they vaccinate in time for flu season to avoid becoming infected with the flu, along with other respiratory viruses, while traveling.
Hotel Water Filtration Systems Can Cause Legionnaire's Disease
Legionnaire's disease can lead to a potentially fatal form of pneumonia, says Mayo Clinic. This disease is spread through infected water that you can easily come into contact with by breathing the vapor from your air conditioning unit, showers, ice machines and other water-based systems. In 2009, the Epic Hotel, in downtown Miami, had an outbreak of the disease due to a water filtration system that eliminated too much chlorine, which is used to prevent the growth of bacteria. Doctors with the Miami-Dade County Health Department said legionella — the bacteria that causes Legionnaires' disease — cannot spread from person to person, and only infected those who originally came into contact with the water at the Epic Hotel, The New York Times (NYT) reported.
Published by Medicaldaily.com