How To Change Your Diet: Even Small Improvements May Reduce Risk Of Premature Death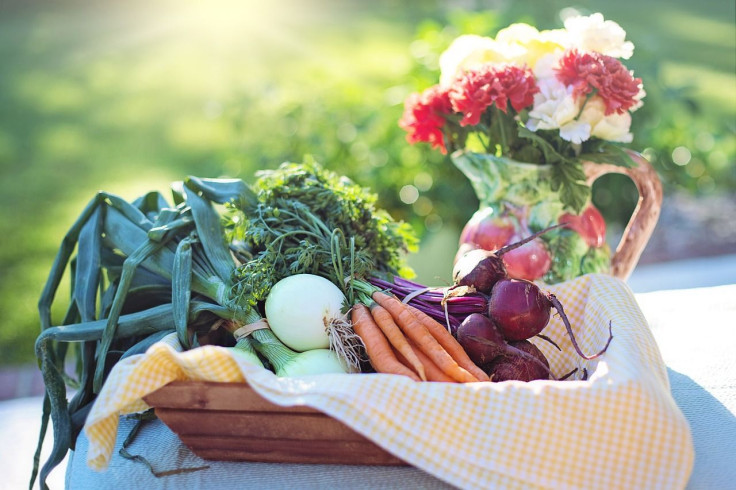 Changing the way you eat isn't always easy, but even small improvements in your diet can make a lasting difference, according to a new study.
Researchers from Harvard T.H. Chan School of Public Health conducted the first study to show that improving your diet over at least a dozen years can reduce the chances of premature death, they wrote. Improvements include eating more whole grains, vegetables, fruits, nuts, and fish, and fewer red and processed meats and sugary drinks.
Read: Salt Diet: Despite Recent Studies, Consuming Too Much Sodium Is Still Unhealthy
"Overall, our findings underscore the benefits of healthy eating patterns including the Mediterranean diet and the DASH diet," lead author Mercedes Sotos-Prieto said in a statement. "Our study indicates that even modest improvements in diet quality could meaningfully influence mortality risk and conversely, worsening diet quality may increase the risk."
The study, published in the New England Journal of Medicine, included data from about 74,000 adults who answered questions about their health, diet, and lifestyle at various points during during a 12-year period, from 1986-1998. The researchers then analyzed the association between diet changes and the participants' risk of dying from 1998-2010.
To assess the subjects' diet qualities, Soto-Prieto and her colleagues used three different scoring scales: the 2010 Alternate Healthy Eating Index, the Alternate Mediterranean Diet Score, and the Dietary Approaches to Stop Hypertension (DASH) diet score. Each method gives less healthy foods or nutrients lower scores and healthier foods or nutrients higher scores.
Read: Probiotics Benefits And Risks: Supplements May Impair Memory In Those With Healthy Diets
The researchers found that no matter which scoring scale was used, there was always an association with improved diet quality over the course of 12 years and a reduced risk of death in the following 12 years. Even the participants who had unhealthy diets at the start of the study, but then had improved scores, had a reduced risk of premature death.
Small changes, such as swapping out a serving of red or processed meat for one daily serving of nuts or legumes, showed at least an 8 percent reduced risk of death, and even a 17 percent drop on one of the scoring scales.
"Our results highlight the long-term health benefits of improving diet quality with an emphasis on overall dietary patterns rather than on individual foods or nutrients," study author Frank Hu said. "A healthy eating pattern can be adopted according to individuals' food and cultural preferences and health conditions. There is no one-size-fits-all diet."
See also: How To Travel Healthy: 5 Food And Nutrition Tips For Your Summer Vacation, From A Registered Dietitian
Healthy Eating Experts Weigh In On Social Media Nutrition Trends: Registered Dietitian Nutritionists Discuss Latest Fads
Published by Medicaldaily.com