How Do You Get HIV? Two Clients Contract Virus From Spa Treatment
The New Mexico Department of Health issued a warning against "vampire facials" after two clients of an Albuquerque spa tested positive to human immunodeficiency virus, or HIV, after undergoing the skin treatment. Health officials are now investigating if more clients have also contracted the blood-borne disease.
According to the health department, two clients who received vampire facials from the VIP Spa in New Mexico tested positive to HIV. The two people were found to have the same virus strain after having the procedure between March and September 2018.
The department is now asking clients who received injections from the spa during the same period to be tested for HIV, hepatitis B and hepatitis C. The tests are free and confidentially done at two testing sites.
"While over 100 VIP Spa clients have already been tested, NMDOH is reaching out to ensure that testing and counseling services are available for individuals who received injection related services at the VIP Spa," Kathy Kunkel, NMDOH Cabinet Secretary, said in a statement.
"Testing is important for everyone as there are effective treatments for HIV and many hepatitis infections."
So how did the clients contract the virus?
A vampire facial involves injecting platelet-rich plasma into the skin using a micro-needling pen. Blood is usual drawn from the client. However, if the micro-needling pen is not sterilized between facial sessions or if a syringe is reused, it could expose the patient to infections. Including, HIV.
According to HIV.gov, HIV can live in used needles for up to 42 days.
Aside from blood, HIV transmission can also be through the following activities:
Sexual intercourse
Unprotected sexual intercourse is considered a high-risk activity and is one of the leading causes of HIV transmissions. Virus-infected bodily fluids may transfer through cuts and sores or through the membranes.
Mouth sores
While saliva, as well as tears and sweat, are non contaminant fluids, HIV can still be transmitted through kissing if both partners have mouth sores or bleeding gums, HIV.gov noted.
Mother to Child
Mother to child transmissions are rare in the U.S. because HIV-positive pregnant women usually take medications. However, the virus can be transmitted through breast milk.
"It is possible for an HIV-infected mother to transmit HIV before or during birth or through breast milk. Breast milk contains HIV, and while small amounts of breast milk do not pose significant threat of infection to adults, it is a risk for infants," the San Francisco AIDS Foundation noted.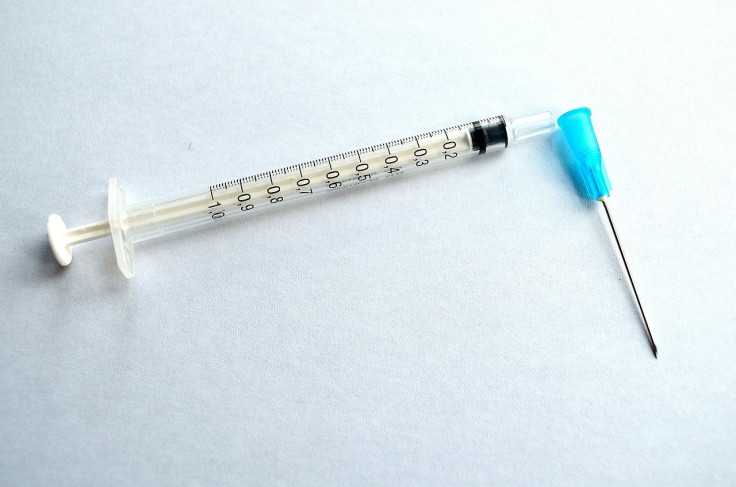 Published by Medicaldaily.com