How To Eat Like A Nutritionist From Breakfast To Bed: 2 Nutritionists Share Their Diets, Workouts, And Indulgences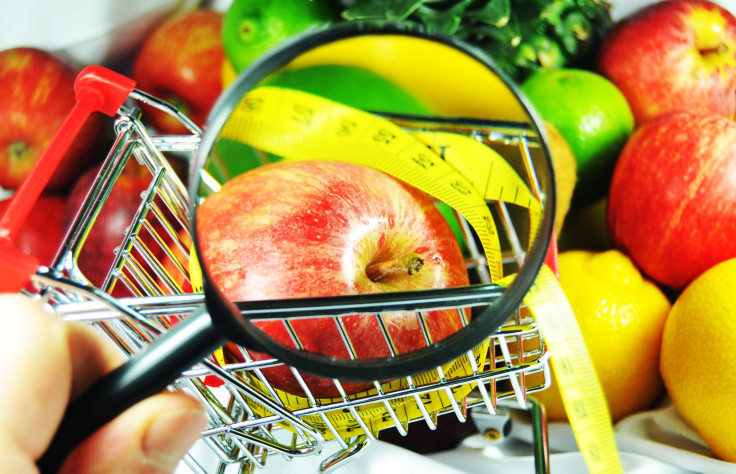 Nutritionists' diets are presumably the paragon of healthful balance. In a country where approximately 45 million Americans are on a diet in an effort to become healthier each year, sound nutrition advice is fundamental. But losing weight can be an uphill battle, especially when studies have found more than 80 percent of dieters gain the weight back after just two years.
Nutrition counseling is oftentimes integral to sustaining long-term nutrition and weight management, which is when patients turn to professionals for guidance. To learn how to eat like those who practice what they preach, we interviewed two registered dieticians and nutritionists based in Manhattan.
Amy Shapiro MS, RD, CDN
"When it comes to eating healthy, being prepared is half the battle."
As a registered dietician and nutritionist, Shapiro became the founder of Real Nutrition NYC in 2009, using her eight years of business experience to apply to accruing clients in need of healthy lifestyle changes. Shapiro grew up in a health-conscious household, giving her a foundation in understanding applicable and realistic nutrition practices at an early age.
"My father was into health food supplements and vitamins 60 years ago before it was cool. I couldn't avoid being in this field even if I tried," Shapiro laughs. "My perspective on food has cleaned up because of my education, but I've always eaten healthy. I really think everyone thinks it's a quick fix, but it's a constant evolvement. I've evolved as I've read and learned and counseled my clients."
Like many households, Shapiro is a busy working parent of three young boys. Although there is less time to prepare filling breakfasts and sit-down lunches, she isn't the kind of mom who's eating her kids' fruit snacks or cheese crusts. By encouraging her clients to follow the leader, she provides a living example how working moms can pragmatically incorporate exercise and nutrition-rich foods from breakfast to bed.
Tricks of the Trade:
"Be forgiving of yourself. It's never the one instance that causes the issue. It's the consistency of making poor choices. Just like any nutritionist will do, we'll indulge a little bit, but the next moment we eat we're right back on track.
"All my clients keep prepared snacks and foods in their drawers at work, or their diaper bags or their purses. Nobody is ever caught off guard without having something. Never letting yourself get too hungry is key. You have to eat food to lose weight and it has to be real food. Processed foods won't do anything for you. You feel more satisfied. Being prepared is half the battle. I need to keep healthy food in the house, so I can make smart choices on the fly."
Fitness:
Between her warm lemon water and coffee, she fits in alternating exercise routines.
Three days a week, Shapiro does heavy weight training, and two days a week she commits to cardio such as running, interval training, or a long walk over the Brooklyn Bridge.
Diet Restrictions:
Shapiro went gluten-free and dairy-free because she was getting severe sinus infections that medication and surgery couldn't fix. After trial and error, she found this diet worked best for her.
Breakfast:
She drinks a glass of 16 to 32 ounces of warm water with half a lemon first thing in the morning. Overnight the body becomes dehydrated and lemon helps to cleanse the liver. It's an important organ to maintain the body's regulation, Shapiro says.
She drinks black coffee because she's a firm believer coffee shouldn't be doctored up and consumed as a dessert or treat.
Types of food she eats depend on her children and client schedule. On busier days, she'll have two rice cakes topped with raw almond, sprinkled sea salt, and cinnamon. If she has extra time, Shapiro prepares eggs with cooked vegetables, or avocado spread on gluten-free toast, sprinkled with sea salt and chili pepper.
Lunch:
Shapiro's lunch, like many of us, depends on her schedule. Every week, she stays home two days a week with her family and spends three days in the office.
On office days, she'll have a "sane lunch" with leftover cooked veggies with a lean protein or a heart healthy fat, like half an avocado or nuts. She prefers cooked vegetables to salads.
Snack:
She snacks on whole foods, such as a piece of fruit or some nuts. Since she's gluten-free and dairy-free, it eliminates her from having yogurt or cheese sticks.
Dinner:
She tries to cook every night of the week. For starters, she typically prepares a fresh salad with homemade salad dressing for herself and her family.
Whether it's an organic grass-fed or sustainably farmed protein like fish, beef, or chicken, she typically pairs them with cooked vegetables.
Indulgences:
Karen Ansel, MS, RDN:
"I think the biggest trick (if it's really a trick) is to plan ahead of time."
Nutritionists such as Ansel have a busy but balanced life. She's the coauthor of several books, her most recent being The Calendar Diet: A Month by Month Guide to Losing Weight While Living Your Life. Not only does she work with individual clients, but she also provides dietary expertise to major corporations by applying strategies to improve products and employees' health.
Tricks of the Trade:
"Focus on whole foods rather than processed ones, because they are much more filling and satisfying. Steer clear of fad diets and instead try to fill your plate with half vegetables, a quarter whole grain complex carbs, and a quarter lean protein.
"I think the biggest trick (if it's really a trick) is to plan ahead of time. Given how busy our lives are, healthy eating doesn't just happen, you really have to make it happen. By planning what you're going to eat and shopping for it ahead of time, you'll always have healthy foods on hand, so you won't have to grab less healthy foods in a pinch.
"Tying in with that, cooking extra is a huge help when it comes to healthy eating. This is especially true when it comes to making vegetables. If you always have lots of healthy leftovers on hand, you'll always have something healthy to eat.
"Another is to cook up a large pot of whole grains like brown rice or quinoa and pack them up into single serving containers and freeze them. That way you'll always have whole grains ready to pop in the microwave to eat as a side dish or add to a salad."
Fitness
She alternates between running and weight training four times a week.
Diet Restrictions
A self-proclaimed flexitarian, Ansel trys to keep it balanced and eat a mostly plant-based diet, but that still allows for small amounts of chicken, fish, and a small portion of meat.
Breakfast
Mornings consist of whole grains to sustain energy throughout the day. She alternates between overnight rolled oats, flax seed, or amaranth made with one percent milk, fresh berries, and sprinkled cardamom and ginger.
Lunch
Her midday meal almost always consists of eating leftovers from dinner the night before. Because she works from home, leftovers are an easy way to eat healthy and fast.
If nothing is leftover, she'll make a scrambled egg with extra whites for the protein and serve it to herself on Ezekiel sprouted grain cinnamon raisin English muffin with a piece of fresh fruit. If it's not an egg, she spreads peanut butter on the Ezekiel muffin with slices of fruit on top.
Snack
In the late afternoon, Ansel will have a two percent fat Greek yogurt with fresh fruit or an apple and a glass of one percent milk. Her snacks give her enough carbohydrates, fiber, and protein to keep her full and supply with her lots of calcium and potassium for her bones.
Dinner
On a typical night, she'll prepare home-cooked dinners with lots of vegetables, and if a grain is included she'll use quinoa or brown rice.
When she's short on time, she always has tomato sauce in the freezer to serve with pasta and homemade salad. It only takes her 15 minutes to make, which takes less time than ordering take out.
Indulgences:
Ansel is a big fan of coffee. She drinks two cups of coffee a day: one first thing in the morning and another in the afternoon.
She limits wine consumption to three glasses a week.
Published by Medicaldaily.com