How Marijuana Could Improve The Economy: The Return To America's 'Tobacco Colony' Roots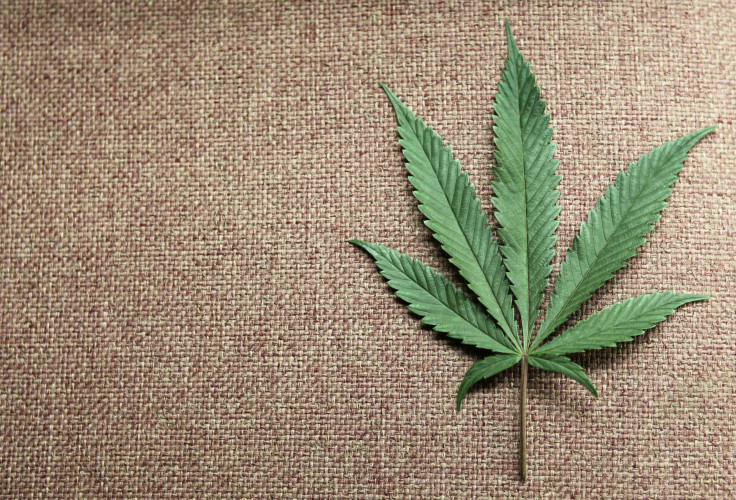 An estimated 2,000 to 4,000 businesses arep producing marijuana for legal purposes, with total sales amounting to, last year alone, $1.2 billion to $1.3 billion, according to Medical Marijuana Business Daily. With marijuana laws relaxing — 18 states and the District of Columbia approved the use of pot for medicinal purposes including Colorado and Washington, two states that also legally permit recreational use — the business of pot is poised to move into the mainstream. Naturally, this begs the question: how hard is it to make a profit?
Not easy at all, according to the Wall Street Journal. Let's begin with the fact that bank financing does not yet exist. Then consider the laws: despite permissive state regulations, federal law not only prohibits marijuana businesses (and funding them), but federal agents sometimes raid growers even in states where medical marijuana is officially legal. Growing and selling marijuana on an industrial level has high startup costs, operational complexities (it is a labor-intensive business), and regulations that all contribute to making it an expensive enterprise. For instance, Colorado, one of the two states most in favor of pot, requires cameras in every room that has plants, while also compelling managers to undergo a background check that includes a tattoo inspection.
Despite all these prohibitive factors, competition has already become fierce, causing prices for marijuana to suffer.
Clearly, some intrepid souls want to be in at the jump... including farmers.
Cultivation
"Prohibition must end," 33-year-old Tomas Balogh, a UC Berkeley graduate, told author Doug Fine. According to this Mendocino, Calif., marijuana farmer, a continued drug war makes him the criminal while the real criminals in Mexico and other places are getting rich, and meanwhile patients who need medicine aren't getting it at the most affordable prices.
So what exactly is the price of pot? According to the Wall Street Journal, which quoted Roberto's MMJ list, an online service that links wholesale sellers to buyers, the price for a pound of high-quality weed in Denver has slid from $2,900 at the beginning of April in 2011 to $2,400 in the same period in 2012 to $2,000 this year.
The farmers, then, have already begun to deal with the problem of supply outpacing demand: as laws relax, more pot has become available. This has eroded profit margins for farmers considerably. Add to that the fact that payroll can swallow up more than a third of production costs in this labor-intensive business, Jason Katz, chief operating officer of Local Product of Colorado, told the Wall Street Journal.
At the same time, farmers must face the usual challenges involved with any crop: soil composition, insects, and weather. Those who grow inside, creating hydroponic operations, also confront problems, such as high electricity bills, fungus infections of the plants, and space requirements that prevent growth. Nevertheless, whether they are seeing high or low profits, 'grow-houses,' as they are known, appear to be flourishing. According to the Los Angeles Times, law enforcement officials of Humboldt County, Calif., where cultivating medical marijuana does not include many legal protections, estimate up to 1,000 of the 7,500 houses in the community are grow operations, and in Vancouver, Canada, the number may be as high as one out of every five homes, according to Cannabis Culture.
Although investment in farmers may be central to the future of a swelling marijuana industry, cash is moving in other directions as well.
Related Businesses
Venture capital has begun to flow into a whole host of marijuana-related businesses. Privateer Holdings, for instance, is a private-equity group co-founded by fellow graduates of Yale School of Management, Brendan Kennedy and Michael Blue. Privateer invests in businesses within the marijuana industry that "strictly adhere to state, federal, and local laws." It's flagship, according to The Daily Beast, is a website called Leafly.com, which it bills as the Consumer Reports of medical marijuana, with thousands of user reviews for more than 500 strains of the medicinal plant. The site reportedly generates $100,000 in ad revenue monthly.
Another business, New York City-based Rodawg, is a design and marketing firm, and its founder Josh Gordon told New York Observer that he is hoping his company is to weed what "Billabong is for the surfing industry." Using his own savings as well as money from his father, who worked in the financial industry, Gordon has already focused on changing the packaging used by marijuana dispensaries — the usual cheap plastic bags and vials. "You go into a liquor store and buy a bottle of Johnnie Walker, it'll come in a nice glass bottle with good branding, and you feel the value. That's really not the case in dispensaries," Gordon explained to New York Observer.
Rodawg came up with the idea of private-label pre-rolled joint cases, upon which dispensaries could overlay their own branding. To further expand his business and develop a second-generation case, Gordon turned to The ArcView Group, a Washington-based investor that provided an infusion of $500,000. Meanwhile, Emerald Ocean Capital Fund is another source of potential cash for companies involved in software, marketing, hardware, and hydroponic equipment; this venture capital firm, according to The San Francisco Business Times, is looking to raise a $25 million fund.
What's ahead?
Although some financial experts, such as Mark A. Kleiman who spoke with Forbes, warn that those who invest in the marijuana industry may see their money go up in smoke, others remain optimistic while others are downright bullish. The growing marijuana industry, some believe, offers many niche business and suppliers — including pot consultants to growers, testing companies, equipment manufacturers — new opportunities to profit and even flourish. Investment has already moved from the private to the public sphere, with some fairly lucrative marijuana IPOs having already occurred, so some investors anticipate a continuing trend, just like the one that occurred during the dot.com era.
Is America, then, on the brink of another stock market boom?
There is no doubt that the complexity of laws surrounding pot products, with Federal and state regulations in conflict, will necessitate some creative thinking on the part of entrepreneurs starting new businesses in the field. Success, then, may simply require what any new industry, since the birth of Virginia colony — a chartered business that evolved to suit its investors — has demanded: a new business model.
Published by Medicaldaily.com