How Much Sleep Do Kids Need? It Depends On Their Age, But Lacking It Is Surely Dangerous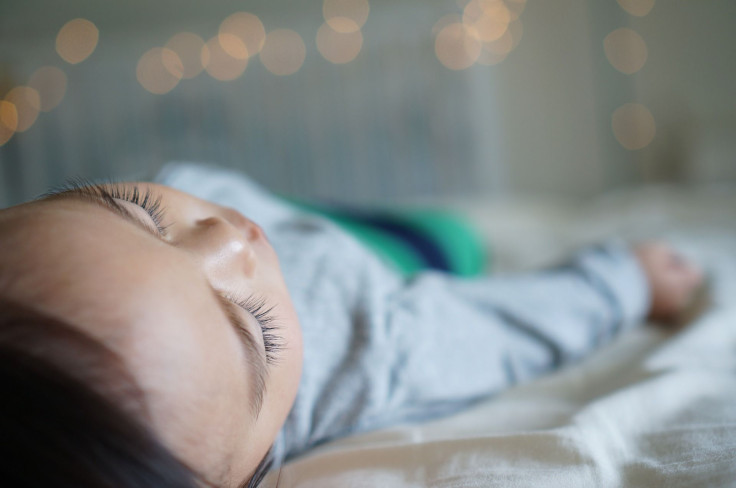 Adults rely on several hours of sleep each day to function during their waking hours. But for infants, children, and teenagers, the number of hours they need to clock in each day varies depending upon their age. For the first time, a new set of sleep guidelines specially tailored to children have been released from the American Academy of Sleep Medicine. The new recommendations give a precise number of hours for each age range, spanning from infancy up until 18 years old.
"Sleep is essential for a healthy life, and it is important to promote healthy sleep habits in early childhood," said Dr. Shalini Paruthi, fellow of the American Academy of Sleep Medicine, in a statement. "It is especially important as children reach adolescence to continue to ensure that teens are able to get sufficient sleep."
The guidelines, published in the Journal of Clinical Sleep Medicine, were presented by a panel of America's 13 top sleep experts. The team conducted a 10-month research project which entailed a review of 864 published scientific articles that revealed the link between sleep duration and the health of children across all age categories.
The panel found infants between 4 and 12 months of age should get 12 to 16 hours of sleep for every 24-hour period, which includes naptimes. For children between 1 and 2 years of age, 11 to 14 hours for every 24 hours is enough, and children between 3 and 5 years old need a little less at 10 to 13 hours. As children get a little older, between 6 to 12 years old, they only need 9 to 12 hours of sleep for every 24 hours, not including naps. Teenagers who are between 13 and 18 need the least amount of sleep, with only 8 to 10 hours per 24 hour period — no naps for them either. Adults, on the other hand, only need 7 to 9 hours of sleep each day.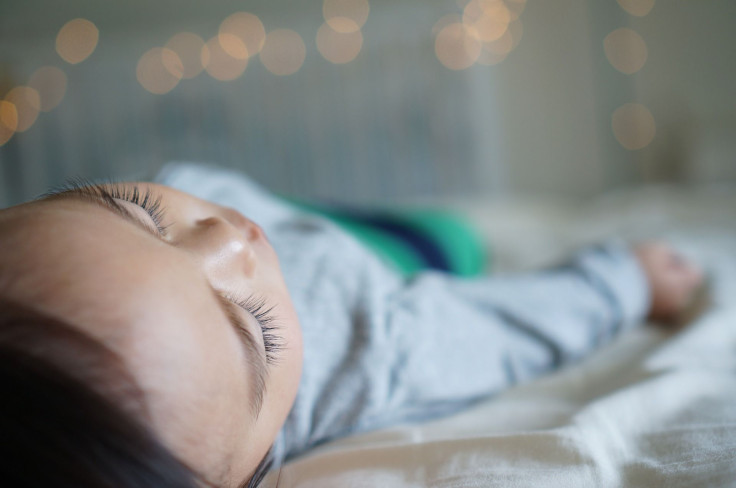 All told, babies, kids, and teens spend roughly 40 percent of their childhood asleep, according to the National Sleep Foundation. Getting the right amount of shuteye is critical to kids' developing brains and bodies. The consensus from the panel was that if children clock in enough hours of sleep on a regular basis, it will lead to a host of improvements, plus better overall mental and physical health. On the flipside, the researchers found that sleeping fewer than the recommended hours directly affected a child's behavior and increased their risk of a number of potentially harmful and life-long health problems.
"Adequate sleep duration for age on a regular basis leads to improved attention, behavior, learning, memory, emotional regulation, quality of life, and mental and physical health," the American Academy of Pediatrics (AAP) wrote. "Not getting enough sleep each night is associated with an increase in injuries, hypertension, obesity and depression, especially for teens who may experience increased risk of self-harm or suicidal thoughts."
According to Dr. Nathaniel Watson, the president of the American Academy of Sleep Medicine, putting aside enough sleep for a child is one of the best ways parents can lay a foundation of healthy habits that children can take with them into adulthood. With more than one third of the adult population sleep deprived, sleep becomes paramount for children to avoid the slew of consequences that come with a lifetime of sleep problems.
"The AAP endorses the guidelines and encourages pediatricians to discuss these recommendations and healthy sleep habits with parents and teens during clinical visits," they announced. "For infants and young children, establishing a bedtime routine is important to ensuring children get adequate sleep each night."
Source: Paruthi S., et al. Journal of Clinical Sleep Medicine . 2016.
Published by Medicaldaily.com