How a Rare Disorder Is Turning a 4-Year-Old Girl Into a 'Human Mannequin'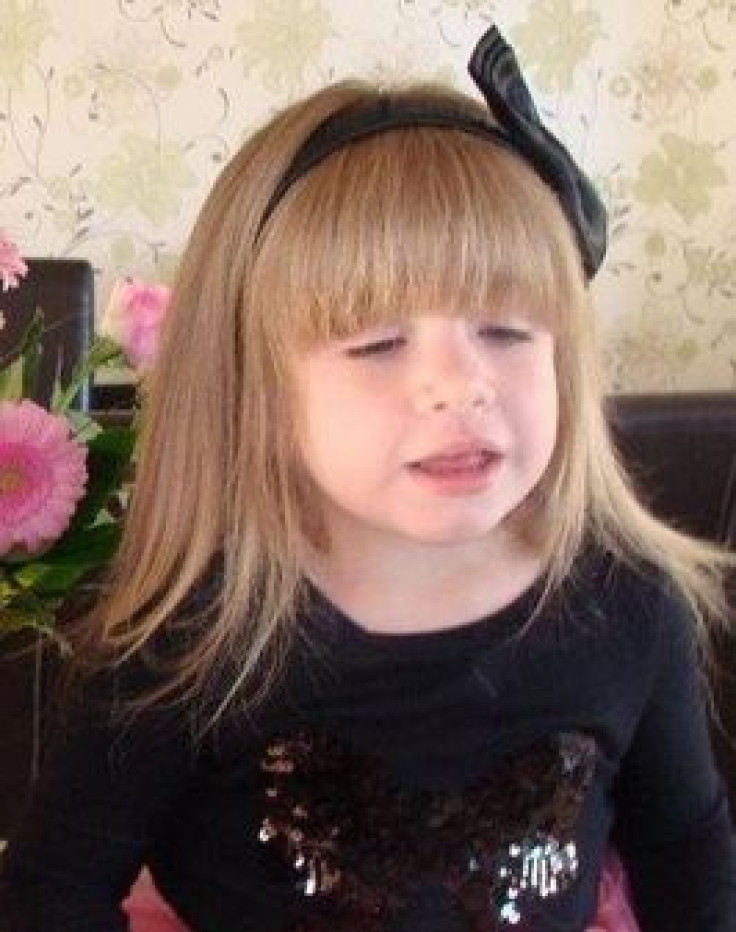 Four-year-old Tillie Mae Mawdsley is one of a handful of people in the world who have Sanfilippo syndrome. Her parents say that the disease is turning her into a "human mannequin" and, without treatment, doctors say that she will likely die from the degenerative disease by the time she turns 14.
Sanfilippo syndrome, in its most severe form, is caused by a missing enzyme that makes the body unable to break down sugar around the joints, leading to immobility. Already, Tillie is unable to lift her arms above her head and the condition has left her immobile. While her family helps her push her arms and legs into position, they are fearful about their attempts to help; because Tillie does not cry out in pain, they are unable to know if they are hurting her. Though Tillie was once able to speak, her power of speech has since been robbed of her by the disease.
"It is almost worse that Tillie did speak as now I feel like I am losing more of her every day. She is very bright and gets frustrated when she cannot articulate how she feels or what she wants," Tillie's mother Michala said to the Daily Mail. "Some days you totally give up and then others she seems to be better. The doctors said she will not know she is ill, which is a comfort."
Tillie has entered the second stage of the condition, marked by immobility, loss of speech, and balance. Later stages may see affected children cry for no reason or find themselves developing autism spectrum disorder. In the final stage, children often must be tube fed and are prone to deadly infections.
There is no cure for the condition, but the Mawdsley family is hoping that they can raise the funds for treatment. One treatment, Genistein, a compound found in soy and tofu products, has shown some success in the United States in delaying the symptoms. But, in the United Kingdom, the treatment remains unapproved. Because the condition affects only 130 children in the United Kingdom, the country has not yet spent money on clinical funding for the drug, though the government says that researchers are welcome to apply.
A group of families, including the Mawdsleys, are working with a non-profit organization called Wicked Genes to raise money - £580,000, or roughly $937,860 - for the clinical trial. The Society for Mucopolysaccharide Diseases has already raised £200,000 ($323,400) for the first-stage trial in mice, and a proposed trial at the University of Manchester will attempt to find the proper dosage for children.
If you would like to donate to the cause, the family has set up a page here. Donations to Wicked Genes are also appreciated.
Published by Medicaldaily.com