How To Stay Healthy When You're A Guest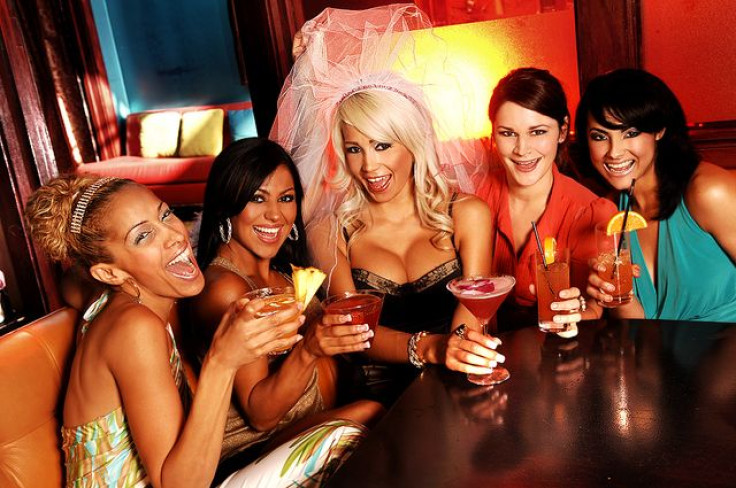 You're popular. This means you can expect to be invited to parties most weekends of the summer, especially once the season for saying "I do" gets underway. Although you love nothing better than a celebration, there is one problem with this scenario: Your diet and workout plans get lost in the shuffle. In fact, it feels increasingly impossible to stay on track with your health plans as summer picks up speed. Instead of worrying, try one or all of these tips to help you stay healthy when you're a guest... even as you confront canapés, crudite and cake.
Diet Ahead
In her book, French Women Don't Get Fat: The Secret of Eating for Pleasure, Mireille Guiliano recommends compensating for a day of indulgence. You know you're not going to be able to resist the delicious food at the wedding, so don't kid yourself. Why not compensate in advance? Two or three days before your weekend event, cut all your portions in half and drink more water than you usually do.
Work Out
Before leaving for the celebration, visit your gym or do some cardio by taking a long walk. Most of the time it's possible to fit in, at the very least, a brief workout before attending a weekend event. The healthy feeling of having done something good for your body will carry you past many a temptation and allow you to say 'no' to something unhealthy with greater determination.
Plan
Decide on at least one coping strategy in advance of an event. For instance, choose to avoid appetizers, to skip dessert, to exclude all carbs, or to decline any drink other than water. If you make a decision before you arrive at a party, you will be better able to steel yourself when offered something that deviates from your diet plan.
Dance or Play ball
There's no reason to remain in your seat; almost everything is better when in motion. Join the pick-up volleyball game at your niece's birthday party, walk around the anniversary party reception hall, and dance, dance, dance at the wedding. The more you move, the more fun you will have. Plus, you will burn calories.
Say Sayonara to the Second Cocktail
Glasses of champagne, beer, or GT add not only mirth but also calories to the festivities. Celebrate with a single glass, instead of two. (Or more.) Not only does the second cocktail do direct caloric damage, but it also makes you more inclined to overindulge, especially if you're no longer sober.
Share Your Dessert
Is it ever as much fun eating alone? Of course not. By sharing your dessert with your special friend or your sister, you will limit your calories while you satisfy your craving for sweets and social comfort.
Published by Medicaldaily.com