How To Tighten Loose Skin: Look Younger With 3 Non-Surgical Treatments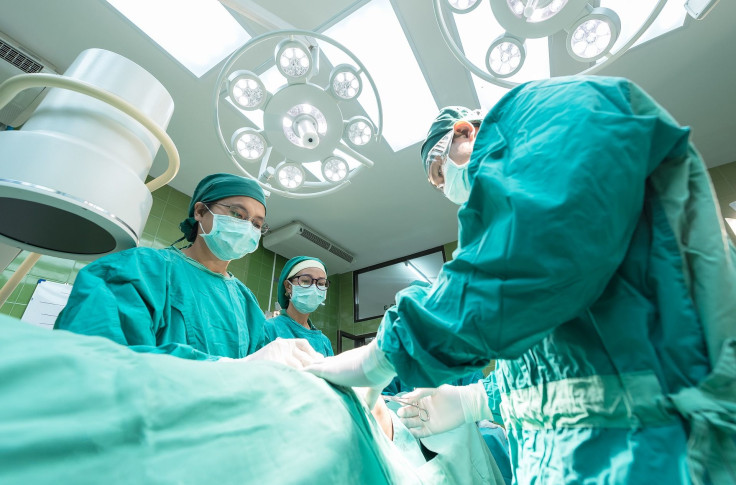 No matter how great your skincare routine, or how clean you eat, it's nearly impossible to avoid sagging skin. As we age, the skin's structure breaks down and renews more slowly than in our youth. Plus genetics and everyday factors like gaining weight and sun damage contribute to the problem. Unfortunately, there's no simple solution for firming things back up.
Read: Patience Is A Virtue: Impatient People Age At A Faster Rate Than Most
"Tightening sagging skin requires more intervention than any other problem," says Ranella Hirsch, M.D., and spokesperson for the American Society for Dermatologic Surgery in a WebMD article. Face lift and surgical skin tightening surgeries might offer the most dramatic results, but there are plenty of non-surgical skin tightening options for those who don't want to go under the knife. Here are three to explore:
Clean Up Your Diet
A healthy diet is usually the main prescription for most health concerns, and that includes sagging skin. Opt for antioxidant-rich foods high in Vitamin C, like red bell peppers, advises Health Coach Lori Shemek in a story on FoxNews.com. "Vitamin C aids the body in the production of collagen, a very important skin supporter that prevents sagging skin. Vitamin C also helps prevent inflammation that can accelerate aging." Soy could also improve elasticity and fine lines, reports Prevention. A study found that consuming 40 mg of aglycone (a soy isoflavone in products such as soybeans or tofu) can stop collagen from breaking down.
Over-the-Counter Fixes
There are plenty of products claiming to solve all your skin woes, but which really work? Plastic surgeon Dr. Michael Edwards, MD and president of the American Society for Aesthetic Plastic Surgery, tells Health magazine that retinols and vitamin C serums are the best way to go. Beauty review website Paula's Choice recommends a vitamin C serum with a minimum of 0.6 percent concentration for anti-aging benefits. Retinol products are a little trickier as not all skin can handle the same strengths. Paula's Choice advises a concentration of 0.01 percent retinol for those seeking low-strength options and 0.04 to 0.1 percent for moderate, which are more effective but often more harsh on skin.
Professional Skin Rejuvenation
If you're willing to shell out a little more money, professional treatment options may provide more satisfactory results. Suitable for body-related sagging due to weight loss or aging on the face, Thermage uses radiofrequency to heat up the deep layers of your skin to improve existing collage and stimulate new growth. Many doctors also use ultrasound technology with Ultherapy, the only FDA-approved non-invasive skin-tightening procedure. While it has been used on the body, it is only approved by the regulatory agency for use on the face and neck. In a study reviewing the ultrasound method, researchers found the technique did improve skin appearance but was best suited for patients with mild to moderate skin laxity.
See Also:
Is An Anti-Aging Serum In Your Future? Science-Backed Therapy Targeting Senescent Cells May Be The Answer
Scientists Discover Anti-Aging Compound That Humans Get From Eating Pomegranates
Published by Medicaldaily.com