How Veganism Led Blogger, Jordan Younger, To Develop Eating Disorder Orthorexia: 3 Steps To Prevent Obsession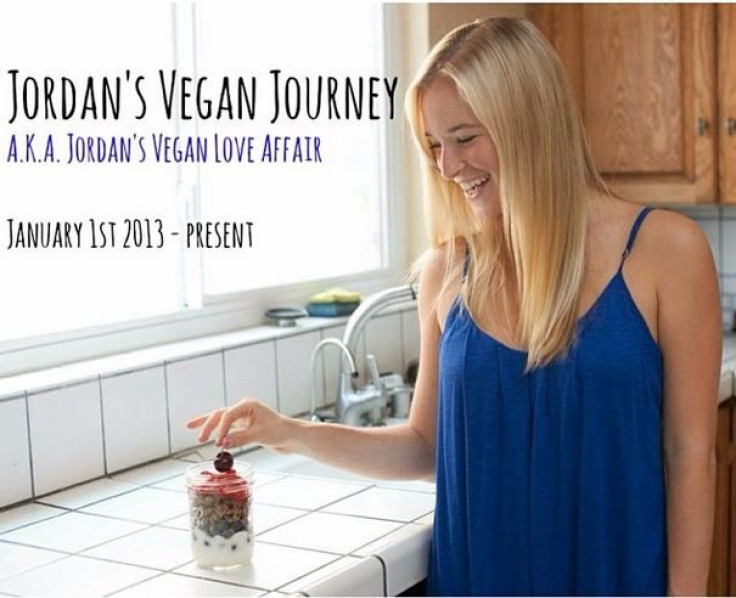 Veganism is a health-conscious diet regimen that requires discipline and nutritional knowledge basis, but for vegan blogger Jordan Younger, it took a turn toward obsession. After lifelong struggles with migraines and digestive issues, Younger used the vegan diet as a medication and gave birth to "The Blonde Vegan" — her quickly popular Instagram account that drove her to an unhealthy and restrictive diet.
Younger moved to New York City for graduate school, and with her new vegan diet she started the Instagram account, which grew thousands of followers quickly, and within six months she had such a successful brand that she gave up grad school to pursue it full-time. She enrolled in the Institute of Integrative Nutrition to get her health coaching certification, created an apparel line, and began to lead The Blonde Vegan Cleanse Program the first week of every month.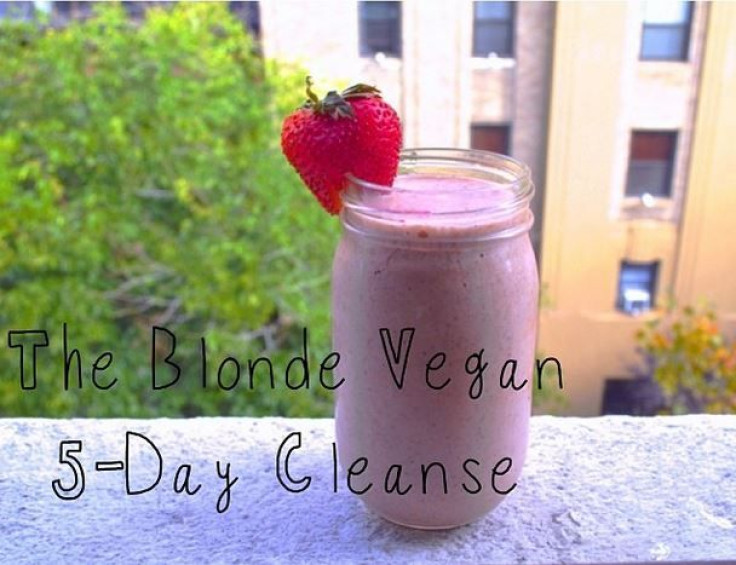 "I had never felt so relieved and so terrified about something at the same time. I called my mom afterward, and when I finally blurted it all out, she was so relieved because she had been noticing my habits around food worsening for months. I couldn't believe it," Younger told Women's Health.
Younger realized her new brand had also turned into a new lifestyle and taken over her daily decisions. After becoming upset her local West Village juice bar didn't have a particular green juice, she planned on having that day she made her friend go with her to another juice bar a mile away just to satiate her restrictive diet needs.
"I had known in the back of my mind for a while that I had developed many fears surrounding food, and it was clear to me that I was becoming more and more limited in what I was comfortable eating," Younger said.
The problem was only confirmed once one of her food blogger friends confided to her she felt she had developed an eating disorder because of her blog. Younger could relate, and once she told her mom who agreed with her, she sought help from an eating disorder therapist and nutritionist.
Veganism cuts devotees from any food or material that includes animal products, which means nothing that contains, meat, poultry, fish, milk, eggs, honey, wool, goose down, or leather. Younger blames her eating disorder on her "all or nothing" personality and believes that the vegan diet can be healthy when done properly. Younger's problem was that she used her veganism as an excuse to not eat certain foods and limit her intake to an extreme.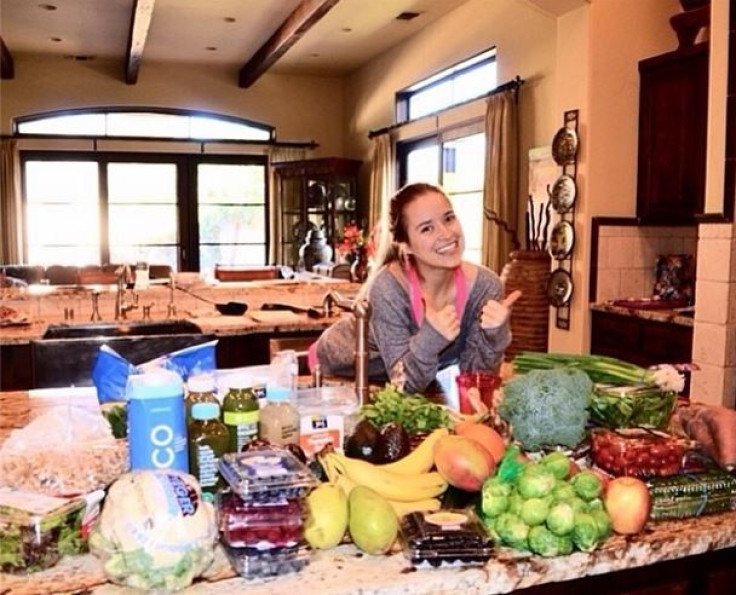 She was diagnosed with an obsessive compulsive eating disorder known as orthorexia nervosa. Orthorexia nervosa is an eating disorder with a literal translation of "fixation on righteous eating," which is usually first motivated by goals to achieve health but turns into an unhealthy obsession with food quality, quantity, and purity. Although it's not an official recognized eating disorder, it's closely related to anorexia nervosa and bulimia nervosa because it has its roots in consumption obsession, according to the National Eating Disorders Association.
How To Avoid Developing An Eating Disorder:
1. Avoid categorizing foods as good or safe vs. bad and dangerous. Balanced diets are key to health.
2. Trash the idea that a particular diet, weight, or body size will automatically lead to happiness and fulfillment.
3. Stop judging others and even yourself based on the types of food they eat, or body shape or weight they are. Negativity only breeds self-hate and insecurity, which lay the foundation for eating disorders.
"It was incredibly difficult. My body started showing signs that it wasn't satisfied by a fully vegan diet almost a year ago, and it took me up until a month ago to come to terms with the fact that changes needed to be made," Younger said.
Younger, who has over 70,000 followers on her Instagram account alone, has decided to begin reintroducing eggs, fish, and organic chicken back into her diet and loosen the reigns of her strict vegan lifestyle and change her account name to "The Blonde Veggie." She's actually received death threats from hardcore vegans through Facebook, email, and Instagram.
Long walks and time away from the computer has helped her cope. Younger plans on moving back to her California home to regroup with her friends and family and concentrate on rebranding herself.
Published by Medicaldaily.com