HPV Vaccine Is Not Associated With A Greater MS Risk: Study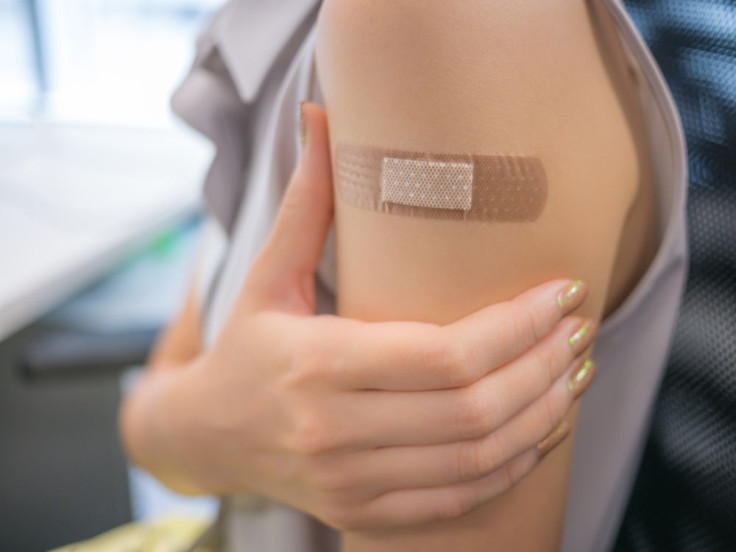 A new study has provided some great news for women's health, just in time for Cervical Health Awareness Month. The HPV vaccination was found to not be associated with an increased risk of multiple sclerosis, so we can now scratch that off our list of reasons not to get our children vaccinated.
HPV vaccines protect against HPV infection and subsequently the health problems that HPV infection can cause, with cervical cancer being the most notable. According to the Centers for Disease Control and Prevention, the vaccine works best when administered to young boys and girls before their first possible exposure to the virus, and, to date, there have been more than 175 million doses of this vaccine distributed worldwide.
The link between the HPV vaccine and MS has been around for years. In order to test whether this theory actually held scientific grounding or was merely a reflection of the background rates in girls and young women, Dr. Nikolai Madrid Scheller, of the Statens Serum Institut in Denmark, and his colleagues followed a total of 789,082 vaccinated women for seven years.
According to the press release, results showed that 4,322 women developed multiple sclerosis and 3,300 developed other demyelinating diseases related to MS. However, less than 100 women in each category developed these conditions within the "risk period" or two years following the vaccination.
While these numbers may sound alarming, it's important to take into consideration that, according to the National Institute of Neurological Disorders and Stroke, MS is the most common disabling neurological disease of young adults. In the United States, there are an estimated 200 new cases of the disorder diagnosed every week. Also, the disease is twice as common in women as it is in men, and people of Northern European descent are at the highest risk, though it's important to note the study involved only women of Swedish and Danish decent.
The researchers concluded that the HPV vaccine did not create an increased risk for MS or any other type of demyelinating disease.
"Our study adds to the body of data that support a favorable overall safety profile of the HPV vaccine and expands on this knowledge by providing comprehensive analyses of multiple sclerosis and other demyelinating diseases," concluded the study authors.
This announcement comes only a month after the Food and Drug Administration approved the use of Gardasil 9, a version of the vaccine that is able to protect against five more stains of the virus than its predecessor.
Source: Scheller NM, Svanstrom H, Pasternak B, et al. Quadrivalent HPV Vaccination and Risk of Multiple Sclerosis and Other Demyelinating Diseases of the Central Nervous System. JAMA. 2015.
Published by Medicaldaily.com