Human Papilloma Virus Does Not Worsen Head, Neck, And Throat Cancers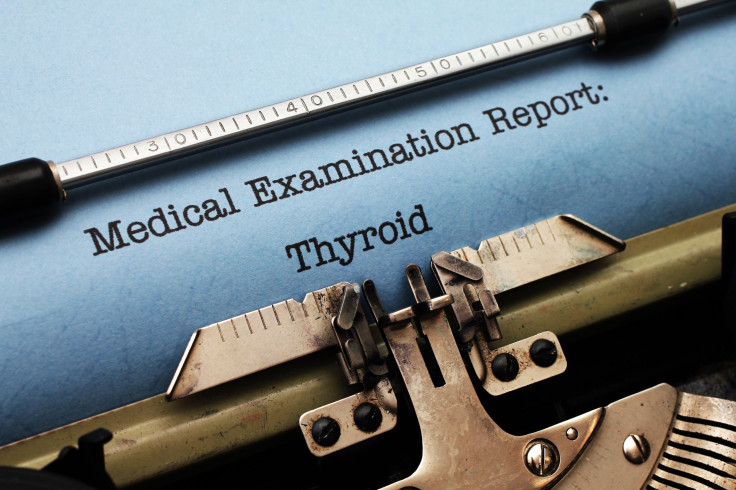 For some time, scientists have known that human papilloma virus (HPV) doesn't worsen — and even helps — the treatment outcomes of throat cancer. Now, a new study clears HPV of any negative effect on cancers elsewhere in the neck and head, meaning doctors may treat the cancers just as aggressively as otherwise.
Pernille Lassen, a researcher from the Aarhus University Hospital in Denmark, presented the new clinical findings on Saturday to the European Society for Radiotherapy and Oncology.
"HPV status has a very potent prognostic impact in radiotherapy for oropharyngeal cancer, and DNA from HPV has been found in all types of head and neck cancer, although it is far more common in oropharyngeal tumours," Lassen said in a statement. "We decided to investigate the impact of HPV status in non-oropharyngeal cancers in the 'DAHANCA database,' which includes all Danish head and neck cancer patients."
Within that dataset, Lassen and her colleagues found patients with locally advanced cancers who had received radiotherapy as a primary treatment. Of more than 1,600 patients with larynx and pharynx cancers, some 40 percent of the tumors tested positive for HPV. However, the frequency of HPV was much higher in oropharyngeal cancers at 57 percent, compared to non-oropharyngeal cancer at only 13 percent.
In many cases, patients with HPV fared better with radiotherapy treatment than others. Treatment outcomes improved in 81 percent of those with the virus, as opposed to 55 percent without it. Also, 89 percent of those with HPV had survived after five years, as opposed to only 38 percent of others.
"In non-oropharyngeal cancers we found no prognostic impact of being HPV positive in any of these endpoints," Lassen said. "This indicates that HPV status does not help us in predicting response to treatment, and hence the outcome of these cancers.
"We know from laboratory studies that HPV positive tumour cells are much more sensitive to radiation therapy than HPV negative cells, so until now we believed that they would behave similarly irrespective of site," Lassen said. "However, these data indicate that this is not the case, and at present we do not understand why this should be, though it probably can be ascribed to other biological-genetic differences between the tumours rather than the HPV status."
The researchers would now like to investigate the underlying mechanism responsible for the differing outcomes, she added. Biological and genetic differences between the cancers — differences other than HPV status — might also explain the variance in outcomes. A particular cancer might have a number of root causes, Lassen said. "Such tumours with a combination of causes represent a challenge in our clinical daily practice. We have started following up our work by analysing all the tumour samples using polymerase chain reaction, a way of amplifying DNA in order to be able to analyse changes in genetic information."
The scientists hope to soon understand why patients with those cancers would fare worse with radiotherapy simply for HPV. The findings presented by Lassen may affect the treatment of head and neck cancers testing positive for HPV, Vincenzo Valentino, president of the Society, said in the statement.
Some 79 million Americans are infected with HPV, with 14 million new infections every year, according to the Centers for Disease Control and Prevention.
Published by Medicaldaily.com