Hurricane Rina to Hit Central America Hard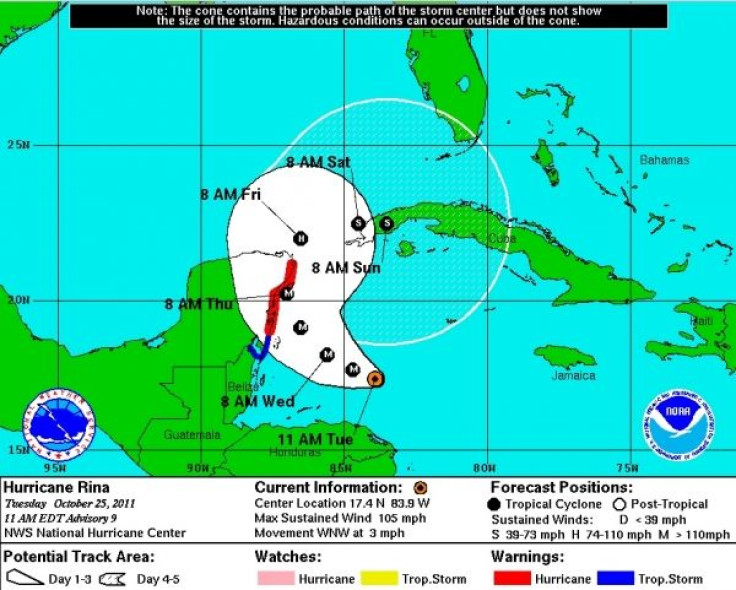 Hurricane Rina is picking up steam as it rumbles through Central America as a Category 2 storm.
According to the Miami-based National Hurricane Center, Rina reached maximum sustained winds near 100 miles per hour Tuesday morning with the possibility of additional strengthening in the next day or so.
"Rina could become a major hurricane by tonight or early Wednesday," forecasters said.
Forecast models show Rina upgrading to a major hurricane, Category 3, before it reaches the Yucatan but will go back to Category 2 intensity when it touches down in Cancun on Thursday.
A hurricane watch is in effect for the east coast of the Yucatan Peninsula from north of Punta Gruesa to Cancun. A tropical storm watch is in effect from Chetumal to Punta Gruesa.
Tropical storm conditions with winds of atleast 39 mph are possible in those areas until late Wednesday. Hurricane conditions with winds of at least 64 mph, are possible on early Thursday.
Published by Medicaldaily.com