Hyundai Airbag Lawsuit: Zachary Duncan Awarded $14M After Airbag Failure Caused Traumatic Brain Damage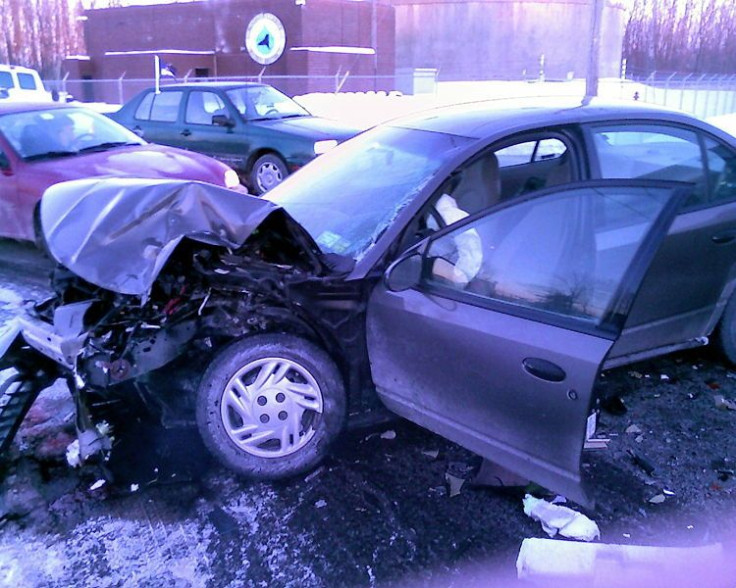 A jury ruled Friday that Hyundai Motor America must pay $14 million in damages to the family of Zachary Duncan, who suffered a brain injury as the result of his vehicle's airbag not deploying. The decision means that jurors felt the car was "unreasonably dangerous" to drive.
Duncan, a native of Pulaski County, Va. was 16 years old at the time of the accident in 2010. According to the Roanoke Times, Duncan's car ran off the right side of the road after he sped off in the hopes of getting ahead of a car that his friend was driving. Duncan's car then hit a snow bank, rolled down a hill, and collided into a tree before stopping. The side airbags on Duncan's Hyundai Triburon failed to deploy. His friends found him and his passenger (who escaped uninjured) at the scene and called 9-1-1.
Duncan's attorney Ari Casper said that his brain injury could have been prevented if the car's airbag sensor would have worked because it would have stopped the teenager's head from hitting the roof rail. But, since the sensor was defective, the airbag never deployed and Duncan suffered traumatic brain damage.
Duncan, now 20 years old, had to relearn how to walk and talk after the accident. He keeps his head down and has trouble making eye contact. He also has short-term memory problems, which cause him to retell the same stories over and over. His parents have paid over $100,000 in medical expenses to date.
"We can't replace [Duncan's] frontal lobes, but we can pay to take care of him," Casper told jurors.
Hyundai, who has had to issue a series of recalls based on defective airbag sensors, says that the jury's verdict was incorrect and the company intends to appeal it. "While we are sympathetic to this young man and his family, the facts are that (Zachary) Duncan rolled his car into a tree. The roof was crushed by the tree and impacted his head," said Hyandai spokesman Jim Trainor. "No side airbag in the world would have prevented his injury."
Casper, though, insists that the award was correct based on the severity of the injury and the defective airbag. "If you put an old, antiquated technology in a car, someone gets hurt, and then you have to pay for it," Casper said in his closing argument.
"This is an important victory for our client and for public safety," Casper said. "Hopefully, this will cause automobile manufacturers to really make sure they're putting safe vehicles on the road."
Published by Medicaldaily.com