'I Touch Myself' Singer Chrissy Amphlett Passes Away After Battling Cancer, MS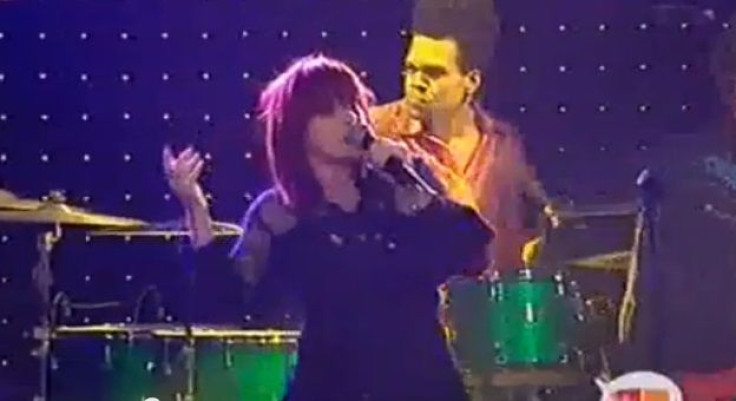 Chrissy Amphlett, lead singer of the Australian rock band Divinyls, succumbed to the effects of breast cancer and multiple sclerosis and died at home in New York City on Sunday. She was 53 years old.
Amphlett announced in 2007 that she had multiple sclerosis (MS) and then revealed three years later that she had breast cancer. "I'll get over it," she said at the time. "I've got songs to sing, I've got stages to perform on. I'm a keep-on-going sort of girl.'' Because she suffered from MS, she said she would not receive the radiation treatment which is normally recommended for patients with her type of breast cancer.
A chronic, often disabling disease, multiple sclerosis attacks the central nervous system and its symptoms may be mild, such as numbness in the limbs, or severe, such as paralysis or loss of vision. More than 2.1 million people are affected by MS worldwide, more than twice as many women as men, with most being diagnosed between the ages of 20 and 50. MS occurs in most ethnic groups but is more common in Caucasians of northern European ancestry.
A study published in the medical journal of the American Academy of Neurology in 2009 posits that people with multiple sclerosis may be at a lower risk for cancer overall, but at a higher risk of developing certain types of cancer. The investigation examined the medical records of 20,000 people with multiple sclerosis and 204,000 people without the diagnosis.
After 35 years, researchers found that the people with MS had a decreased overall risk of cancer by 10 percent compared to people who did not have the disease. However, for people with MS the risk for certain cancers, such as brain tumors and bladder and other urinary organ cancers, increased by up to 44 percent compared to people without MS. Researchers speculate that the lower risk for cancer among people with MS could be a result of lifestyle changes or treatment following diagnosis.
Amphlett, an icon of Australian music, was renowned for her distinctive voice as well as her appearance clad in school uniforms and fishnet stockings. Divinyls, part of the Australian New Wave movement, released six albums between 1982 and 1996. Their hit song, "I Touch Myself," brought the group international fame in the early 1990s. The group disbanded in 2007.
Divinyls' drummer Charley Drayton, Amphlett's husband, said she died in her sleep, surrounded by friends and family. In a statement he said, "Hers was a life of passion and creativity. She always lived it to the fullest. With her force of character and vocal strength, she paved the way for strong, sexy, outspoken women."
Published by Medicaldaily.com