IBM's Watson May Now Help Veterans Transition Back To Civilian Life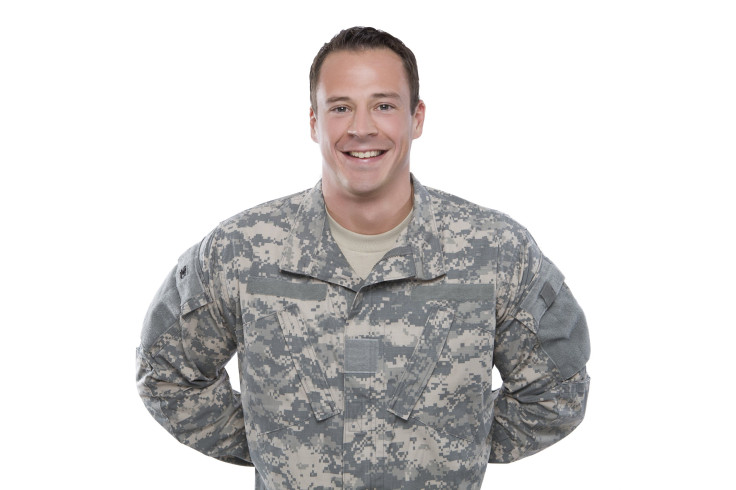 Watson is the IBM-born computer program capable of helping military vets transition back into civilian life. The online program is equipped to help vets with everything from resume writing to how to take advantage of the G.I Bill. According to IBM Senior Vice President Mike Rhodin, the application is "a critical milestone towards improving how we work and live."
Unemployment rates for U.S. veterans stand lower than that of non-vets. In March, it was recorded that the national rate of unemployment was at 6.7 percent, but that of American veterans stood at 9.2 percent. IBM hopes that its supercomputer program, dubbed Watson, may be able to tackle this national issue.
Mashable reported that the program has analyzed more than 3,000 documents on topics related to military transition in order to provide the best service to its users, by providing them with "timely and relevant insights into the steps they need to successfully move to civilian life." "USAA's innovative application is a prime example of how Watson's cognitive intellect has the potential to empower individuals and organizations," Rhodin explained.
Watson is a cognitive computing technology that learns and improves accuracy each time it's used, Information Week reported. Its intended use for vets is to aid them in answering the often complex questions they might hear upon their leave from the military. Users will be able to ask for Watson's assistance via web chats, email, SMS, and smartphone application. Neff Hudson, USAA's vice president explained how the service answers many of the vet's questions, such as "Where's the best place to live for a vet?" and "How do I translate my service history into a resume?" or even "How can I pay for college?" Much of the information available to recent vets is written in dense and difficult to understand language. IBM hopes Watson provides the same information, only in a more easy-to-read and understandable context.
The program has been available to the public for eight weeks now and come August, its insurance, investment, and retirement products plan will be added through a Watson mobile app, Information Week reported. Although it may be too soon to measure Watson's effectiveness, Hudson feels that the program is more effective than more traditional scripted systems.
Concern for the mental health of returning veterans' successful transition into society is an important issue that needs to be addressed. A survey from the Rand Institute found that one-third of returning service members deployed for Operations Enduring Freedom and Iraqi Freedom reported a mental health or cognitive condition. These statistics mirror other unfortunate figures such as one in 10 prison inmates being combat veterans and male veterans making up 33 percent of the national homeless population.
Published by Medicaldaily.com