iCanConnect Program Helps Deaf-Blind Access Technology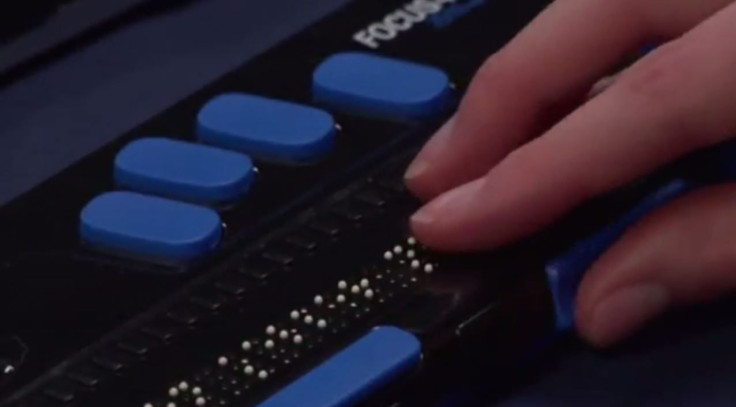 Technology's foothold continues to grow in each of our lives, and while it's arguably a good thing, those who are blind and deaf — or on their way to such fates — risk falling behind. The Federal Communications Commission (FCC), however, is sponsoring a pilot program called iCanConnect, to help these individuals access technology, and take charge of their lives.
The program provides outreach to people who are or might be going deaf-blind, and then provides those eligible with tools for using smartphones, wireless devices, and computers free of charge. These tools include computer with keyboards containing large-lettered keys and a Braille device that allows the user to understand what they're typing before they send it as a text message — this device alone costs as much as $6,000. "The hope of this program is to give equipment and access to all deaf-blind individuals with low income, and to make them be able to communicate with the world," Christopher Woodfill, of the Hellen Keller National Center for Deaf-Blind, told The Associated Press.
The National Association of Regulatory Utility Commissioners (NARUC) estimates that there are between 70,000 and 100,000 deaf-blind people living in the U.S. With basic equipment so expensive, many of them lack essential services. To see how the FCC is helping some of these individuals, check out the video below:
Published by Medicaldaily.com