Icodec Insulin Vs Degludec: Study Says Weekly Treatment More Effective Than Daily Injections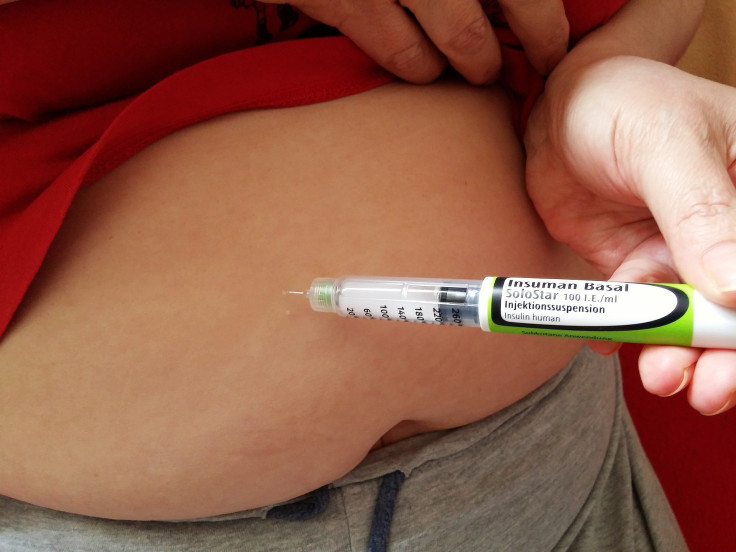 Insulin treatment involving weekly injections would be more effective than once-daily injections for type 2 diabetics, a study has found.
It is estimated that more than 30 million people in the U.S. live with diabetes, out of which around 7.4 million depend on insulin to manage their condition.
According to the current guidelines, medics recommend insulin-based drugs for people with type 2 diabetes when non-insulin medications are ineffective.
Earlier studies have found that once-weekly insulin treatment using icodec improves adherence to insulin therapy as daily injections can become cumbersome for some patients. Adherence to insulin treatment is highly essential for managing diabetes, as well as for reducing the risk of hospitalization and death from diabetes.
In the latest study, researchers evaluated 588 participants with an average age of 58, who were from 11 countries, including the U.S., to compare the efficacy and safety of once-weekly injections to once-daily injections of degludec – a long-acting insulin drug.
The participants, who were all previously treated with non-insulin glucose-lowering agents, were randomly assigned to one of the four treatment groups: once-weekly icodec, once-weekly placebo, once-daily degludec or once-daily placebo.
At the end of the 26-week trial, participants who took icodec had reduced hemoglobin A1c (HBA1c) levels than those who took degludec. HBA1c levels among the icodec group decreased from an average of 8.6% to 7%, while the levels reduced from an average of 8.5% to 7.2% in the degludec group.
"Though we don't know for sure, it likely has to do with patient adherence to the medication. Based on the way the study was designed, it was much easier to miss the degludec injections than it was to miss the icodec injections. This is likely the case in real life as well," said Dr. Absalon Gutierrez, associate professor of endocrinology with McGovern Medical School at UTHealth Houston. Gutierrez was not involved with the study.
The study suggests that switching to icodec treatment would improve the chances of adherence to insulin treatment, and the number of injections will reduce to 52 per year compared to 365.
However, experts raise concerns about increased chances of hypoglycemia (low blood sugar levels) with the use of weekly insulin treatment.
"Though icodec performed slightly superior in lowering HBA1c, it also showed more hypoglycemia. This would be expected since it can't be titrated as frequently. Also, based on the study design, the degludec titrations were not optimal," Gutierrez added.
Published by Medicaldaily.com