Idaho Lawmakers Approve Limits On Indoor Tanning By Teens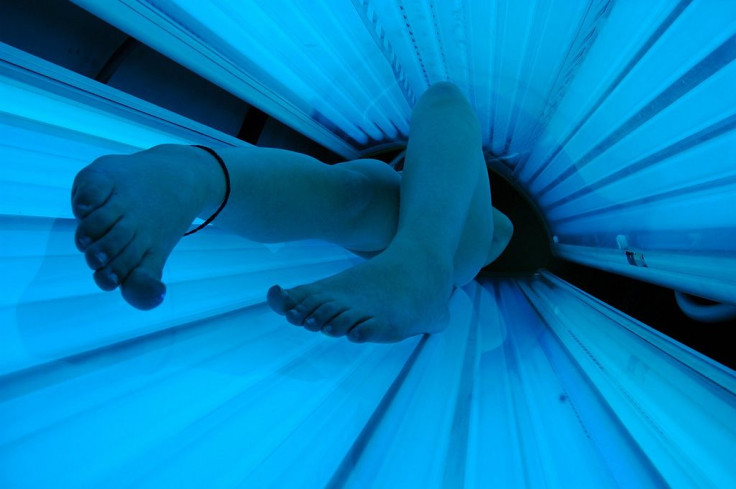 SALMON, Idaho (Reuters) - Idaho lawmakers have passed a bill banning indoor tanning for children under 13 and requiring parental consent for those aged 14 to 18 to address the state's rising skin cancer rate.
The bill, which must still be signed or vetoed by the governor, passed the Idaho legislature this week after emotional testimony from skin cancer survivors and pleas by groups such as the American Medical Association to address the nation's growing incidence of melanoma, the deadliest form of skin cancer.
The legislation is similar to laws in place in states such as Delaware and New Hampshire, said Karmen Hanson, program manager for the National Conference of State Legislatures.
But she said it is not as restrictive as bans in California and 10 other states, where anyone under 18 is prohibited from using ultraviolet tanning devices. Forty-one states regulate the use of tanning facilities by children or teens, she said.
In 2012 and 2013, Idaho lawmakers rejected more restrictive teen tanning bans after appeals by the indoor tanning industry for the state to adhere to its tradition of limiting government.
But leaders of the Republican-controlled legislature who sponsored this year's legislation pointed to a call last year by the U.S. Acting Surgeon General to reduce sun-bed usage to help prevent skin cancer, and an announcement in May by the federal Food and Drug Administration that it was reclassifying tanning beds as moderate risk devices, from low risk.
State Representative John Rusche, the Lewiston Democrat who had twice pushed for broad bans on indoor tanning by teens, said on Friday that the measure sent to Governor C. L. "Butch" Otter, who has not said if he will sign it, is a step in the right direction.
"It certainly will lower the UV exposure among pre-teens and early teens and reinforce for parents that they really shouldn't be having kids exposed to cancer-causing radiation," said Rusche, a pediatrician.
But John Overstreet, head of the Indoor Tanning Association, said opponents of indoor tanning are overstating the link between the devices and skin cancer.
"There is no science that supports moderate exposure to ultraviolet light, inside or outside, as a dangerous risk," he said.
Melanoma rates have been rising for the past three decades, according to the American Cancer Society, and it is the most common form of cancer for Americans aged 15 to 29.
(Reporting by Laura Zuckerman; Editing by Daniel Wallis and Sandra Maler)
Published by Medicaldaily.com