If You Want To Lose Weight Without Dieting, Try Daily Weigh-Ins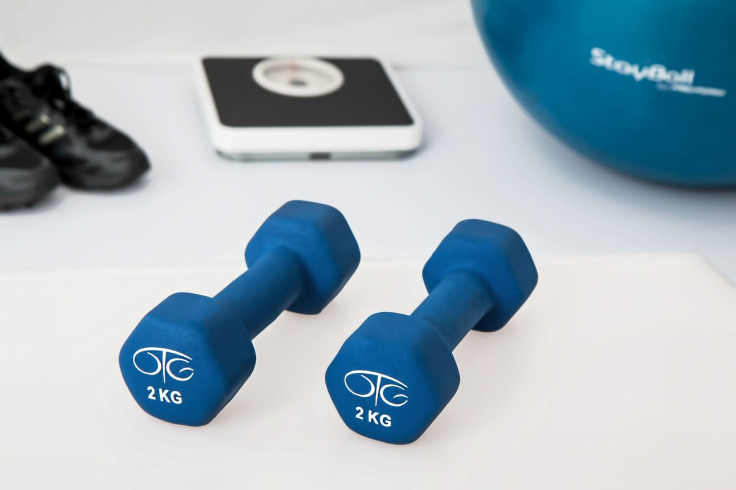 Sometimes, the scale can seem like your biggest foe—especially when the numbers refuse to budge after weeks of sensible eating. While you may want to chuck it out after another disappointing weigh-in, a new study says that you should be weighing yourself more, not less, in order to shed those extra pounds.
Previous studies have indicated that regular weigh-ins can help dieters stay on track, but researchers at Drexel University and the University of Pennsylvania, both in Philadelphia, Penn., wanted to see if this held true even when people weren't consciously trying to lose weight.
They recruited 294 undergraduate women of various sizes who answered questionnaires about how often they tracked weight. Body fat percentages were taken at the beginning of the study, after six months and again at two years. Researchers determined Body Mass Index using each participant's height and weight, and body fat was assessed using a DXA, or Dual-energy X-Ray absorptiometry, scan. The special type of X-Ray is typically used to measure bone density, but has become a popular way to track muscle and fat as it's more accurate than the traditional BMI method.
The team found that women who stepped on the scale daily experienced a dip in their BMI while those who weighed themselves less frequently did not. No other changes were consciously made to their routine.
"The losses in BMI and body fat percentage were modest, but still significant, especially keeping in mind that these women were not part of a weight loss program. We did not expect that, in the absence of a weight loss intervention, folks would be losing weight," said study co-author Diane Rosenbaum, Ph.D and psychologist at the University of Pennsylvania, in a statement.
Surprisingly, participants who weighed themselves every day had higher BMIs and body fat percentage compared to the other women at the beginning of the study. Typically, people with lower BMIs monitor their weight more frequently.
Scientists theorize that constantly being reminded of your weight could help keep your fitness and diet goals top of mind.
"Regularly weighing yourself can motivate you to engage in healthy eating and exercise behaviors, because it provides you with evidence that these behaviors are effective in helping you lose weight or prevent weight gain," said study co-author Meghan Butryn, Ph.D and associate professor in the College of Arts and Sciences at Drexel. "Similarly, if you see weight gain on the scale, that information can motivate you to make a change."
This new study is further evidence that the best way to lose weight is by being more mindful. According to a story published by Harvard Medical School, multitasking, like eating lunch while you work or sitting in front of the TV at dinner, can cause you to eat more. A review of studies published in the American Journal of Clinical Nutrition found that people who ate while distracted tended to consume more during meal time as well as later on throughout the day.
To eat more mindfully, Howard LeWine, M.D., editor at Harvard Health Publications, suggests taking small bites, using chopsticks to slow down your pace and spending time appreciating the origins of your meal.
Published by Medicaldaily.com