Illegal Buttocks Injections Made Of Industrial Silicone Could Maim And Kill Women; How Are Black Market Procedures Arranged?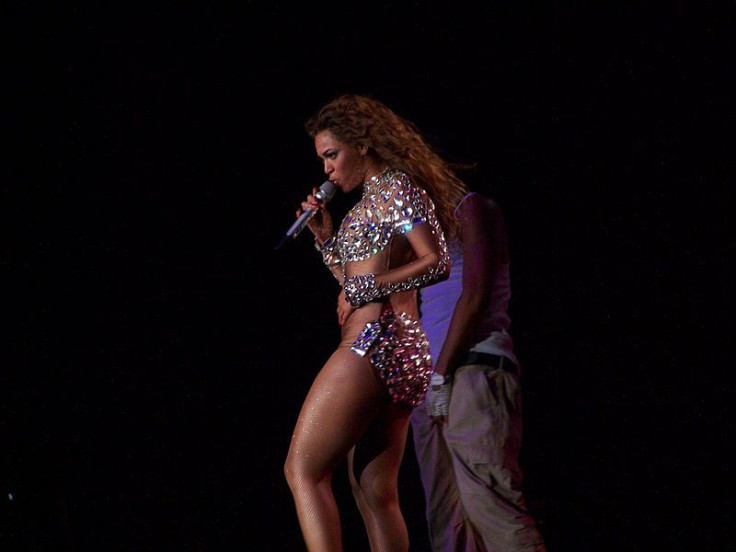 The desire to have a Beyonce, J.Lo, or Kim Kardashian derrière to nicely fit jeans, skirts, and the risqué string bikini is an entertaining thought for many women who seek buttocks augmentation surgery. The American Society of Plastic Surgeons reports that cosmetic procedures for butt implants and butt lifts dropped dramatically from 2011 to 2012 by 25 percent and 36 percent, respectively. But, the decrease in Americans plumping their buttocks can be accounted for by the increase in the number of women opting for black market procedures to eliminate the expensive costs of traditional plastic surgeons. On average, buttocks implants cost $4,670, which is more than double the cost for black market illegal buttocks injections that range in cost $1,500 to $2,000, according to recent cases reported by the Washington Post.
Read more: Breast Implants May Lower Breast Cancer Survival
Georgia-Mississippi Case
Thirty-seven-year-old Karima Gordon, of Atlanta, Ga., died last year in March due to a "silicone-like" based injection into her buttocks in a black market procedure. The Associated Press reports that Gordon was referred to 53-year-old Morris Garner, a floral and interior decorator with no prior medical training, by adult entertainer and hip hop model Natasha Stewart, also known as Pebbelz Da Model. Stewart charged Gordon $200 for the referral, according to prosecutors, as Gordon was told the procedure would be done by a trained medical professional. Gordon paid $1,500 to receive the buttocks injections from Garner who poorly administered an overdose of a "silicone-like" substance in Gordon's glutes that eventually splattered all over the floor. Lee McDivitt, an investigator with the Mississippi attorney general's office, said Gordon had a small chance of surviving the illegal cosmetic procedure because the unknown substance was responsible for her blood clots that eventually led to her death. "That substance is what is causing the embolisms to be drawn into the lungs, blood clots, per se, embolisms," said McDivitt.
Currently, Garner and Stewart are both facing charges for the murder of Gordon. The two women have pleaded not guilty and are scheduled for trial next year.
Florida Case
The black market procedure crosses state lines and even plagues women in the Sunshine State. For instance, 31-year-old Shatarka Nuby from Florida paid $2,000 for buttocks injections by Oneal Ron Morris, also known as Duchess. Nuby was no stranger to illegal buttocks injections, getting a series of injections starting from 2007 to 2011, which contributed to her death in March 2012 from acute and chronic respiratory failure from the silicone injections, says the Washington Post.
Duchess, the murderer of Nuby, injected the victim's buttocks, hips, thighs, and breasts with an unknown substance that led to her death. CBS News reports that Nuby told her friends that the injections became "hard and hot and that her skin turned black," which affirms the victim's death by "massive systemic silicone migration." A police affidavit states that Morris told Nuby's aunt she was using silicone from Home Depot when she was charged with manslaughter in July 2012. Nuby's buttocks were apparently sealed with cotton balls and superglue.
Black Market Procedure
Women who wish to get plump backsides in hopes of becoming adult entertainers or being featured in hip hop videos seek cheap alternatives to professional plastic surgery. However, the cheap buttocks injections could end up costing them a lot more — their lives. This procedure is becoming increasingly prevalent in women, although men also seek the risky injections, according to the Washington Post.
Access to resources for black market procedures is often facilitated by Internet websites. On various websites, those curious about illegal buttocks injections post information such as "safe reliable injector will be in NJ the week of the 15th. Booking appointments now," which generates plenty of responses — both positive and negative — from those that have undergone the procedure.
Read more: French Company On Trial For Ruptured Breast Implants
Buttock Augmentation Surgery — The Safer Alternative
For women who do wish to increase their buttocks size through cosmetic surgery can resort to a professional, board certified plastic surgeon. A professional plastic surgery for buttock augmentation is done in a duration of 30 to 60 minutes with a recovery time of one to two weeks. According to Yager Esthetics in Washington Heights, N.Y., a typical buttock augmentation surgery involves taking the person's fat, through a liposuction procedure, from areas where there is volume loss. The fat will often be taken from the abdomen, thighs, or back, and then injected into the buttock, eliminating the possibility of an allergic reaction. The plastic surgery clinic says that using the person's own fat is a safer alternative to buttock implants. "I do not use buttocks implants, as they have a fairly high rate of infection and removal due to discomfort sitting and walking, and come in limited sizes and contours that make creating a full, round buttock nearly impossible," said Dr. Jeffrey Yager, board certified plastic surgeon and founder of Yager Plastic Surgery and Yager Esthetics.
Read more: French Maker Of Faulty Breast Implants Apologizes To Victims
Published by Medicaldaily.com