'I'm So Pregnant' Parody Of Iggy Azalea's 'Fancy' Is Hilarious But Still Describes Pregnancy Pain Accurately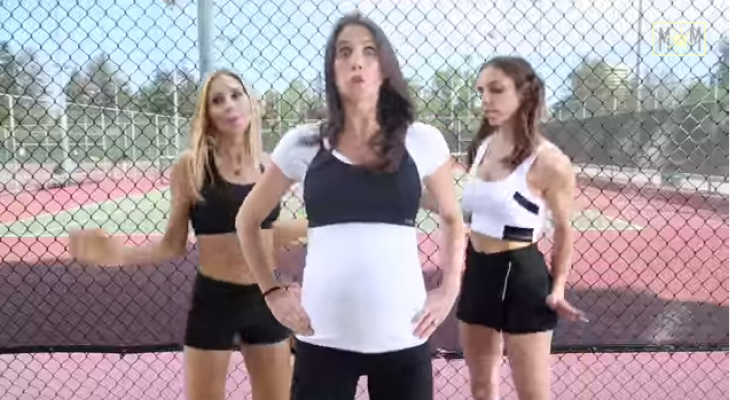 A few California moms decided to make the best of their pregnancy pains for so many in the form of a rap. The group, "What's Up Moms?," posted a parody of the song "Fancy" by Iggy Azalea, called "I'm So Pregnant."
The featured mom on the video is Meg, who is expecting to give birth next week. In fact, it'll be baby number three. "Baby don't kick me, I might just go pee-pee. I'm sick of the waiting. I just want some sushi," Meg raps.
The moms had originally started their channel to share their tips and advice for other moms, but as they told the NY Daily News, they've now begun making funnier videos. "We realized moms need a good laugh apparently since people are watching them," said Elle Walker, co-founder of the group.
The team cut it close with filming when Meg was 38 weeks pregnant. "We had a blast. It was a really great time and hopefully that comes across with the video," Walker said. "Meg was a total trooper. However, we were a little concerned during the middle of the shoot we would lose our star. We told her you can't go into labor during this or we will finish it at the hospital. We can't let our video be half finished."
The girls say they wanted to share the message that being pregnant does have its downfalls, but it doesn't mean you're stuck in a rut. "You can be a mom or be pregnant and still have a really good time with your friends," Walker said.
Published by Medicaldaily.com