Immigrant Detention Center Accidentally Injects 250 Kids With Adult Hepatitis A Vaccine: No Harm Reported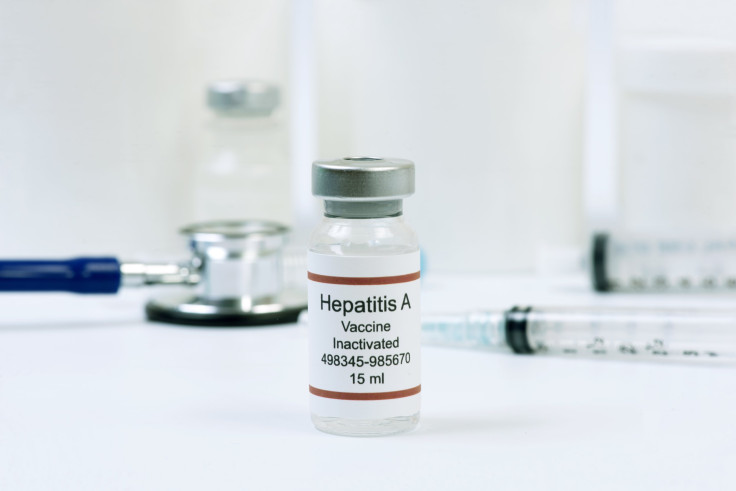 It appears that 250 immigrant children held at a Texas detention facility were given a full adult-sized dose of the Hepatitis A vaccine last week, according to U.S. Immigration and Customs Enforcement (ICE) officials.
According to the AP, the shots were handed out to children at the South Texas Family Residential Center in Dilley, though it is currently not known under what circumstances this occurred.
The children had been staying with their mothers, who have been briefed about the incident. "Parents at the facility were advised and counseled by medical professionals about potential side effects, with services made available in multiple languages," ICE spokesman Richard Rocha said in a statement.
Rocha emphasized that the risk of any harm coming to the children is unlikely, though medical personnel will monitor them for the next several days. Dr. Peter J. Hotez, dean of the National School of Tropical Medicine at the Baylor College of Medicine in Houston, told the AP that it's likely the children received double the vaccine dosage they'd ordinarily receive, and reiterated the low risk of danger. As of Saturday, there have been no reported adverse effects or hospitalizations as a result of the shots.
To those who have criticized the practice of detaining immigrant families within these facilities, however, this latest incident marks only the latest example of reckless and inappropriate behavior by staff.
"Volunteer attorneys at Dilley, as well as those at similar detention centers in Karnes, TX, Berks, PA and the previous facility in Artesia, NM, have long noted disturbing patterns of what appears to be inadequate health care for the women and children," said Crystal Williams, Executive Director of the American Immigration Lawyers Association in a statement. "Children have been forced to sleep with the lights on, are subject to intrusive checks regularly throughout the night, and have been dragged from their beds at 4:00 am to be given shots while their mothers must stand helplessly by without being told what is going on or being allowed a say in the matter."
Hepatitis A, though not as notorious or dangerous as its alphabetic brethren, can cause nausea, vomiting, and jaundice, among other symptoms. While most who catch it will only briefly suffer, if at all, in rare cases, the disease can take months to resolve. It is most often spread through food or water contaminated with infected fecal matter. According to the Centers for Disease Control, the Hepatitis A vaccine is recommended for all children at the age of one.
Published by Medicaldaily.com