Immigrants And Obamacare: Calif. Pushes For Immigrant Coverage Regardless Of Legal Status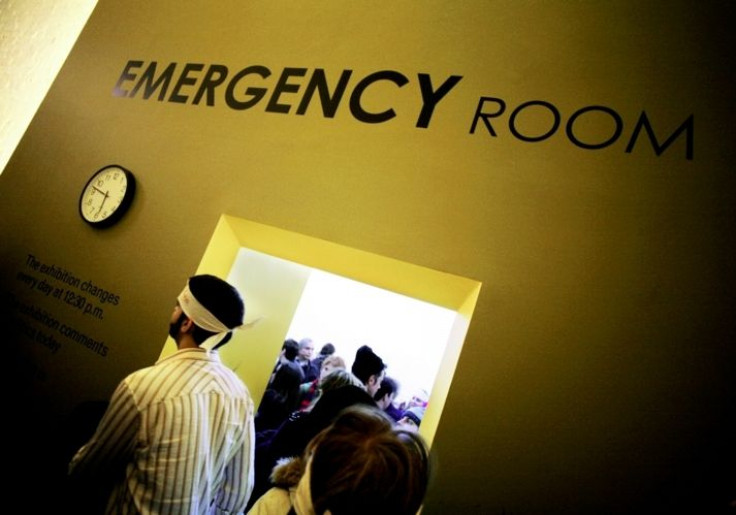 The Patient Protection and Affordable Care Act (ACA) — which is commonly referred to as "Obamacare" — prohibits illegal immigrants from buying public health insurance under the new reforms. California, a state with a very high immigrant population, is hoping to change that.
According to the New York Times, California's illegal immigrant population is approximately 2.6 million. Public officials in the nation's most populous state say that not including immigrants in Obamacare coverage will cost the local government too much money in the long run. Meanwhile, immigrant-inclusive coverage would even out the financial burden and help the states avoid some serious public health issues.
"We're the ones who have to deal with the people who show up," said Don Knabe, a Los Angeles County supervisor. "We can't just shut our doors, which sometimes you might like to do. You don't want millions of sick people walking around."
Section 1312(f)(3) of the ACA says that illegal immigrants will not be granted access to public health insurance: "Access limited to lawful residents. If an individual is not, or is not reasonably expected to be for the entire period for which enrollment is sought, a citizen or national of the United States or an alien lawfully present in the United States, the individual shall not be treated as a qualified individual and may not be covered under a qualified health plan in the individual market that is offered through an Exchange."
The debate in Congress surrounding healthcare for illegal immigrants has become heated in recent years. In 2009, U.S. Rep. Steve King wrote a statement saying that 5.6 million "illegal aliens" would be covered under Obamacare. "Taxpaying families, already weighed down by bailouts and massive spending bills, cannot afford to pay for health insurance for millions of illegal aliens," wrote King. Later, the President said that King's math was more than a little off.
"Now, there are also those who claim that our reform efforts would insure illegal immigrants. This, too, is false," said Pres. Obama. "The reforms I am proposing would not apply to those who are here illegally."
In the House of Representatives, Rep. Raul R. Lobrador of Idaho walked out of negotiations about providing care for people who are residing in the U.S. illegally. His stance? Deny illegal immigrants emergency room care and if they can't pay their medical bills, deport them.
But not everyone feels that way.
"California has really acknowledged that all immigrants who are here are part of our present and our future, so we need them to be healthy and included in any effort we make to expand health care," said Daniel Zingale, senior vice president with California Endowment. "It doesn't take much to figure out these people will be driving our economy in the decades to come, so it's in our interest to keep them healthy."
Published by Medicaldaily.com