Independent Pharmacists Stake Their Claim In Washington: Should Patients Freely Choose Their Pharmacy?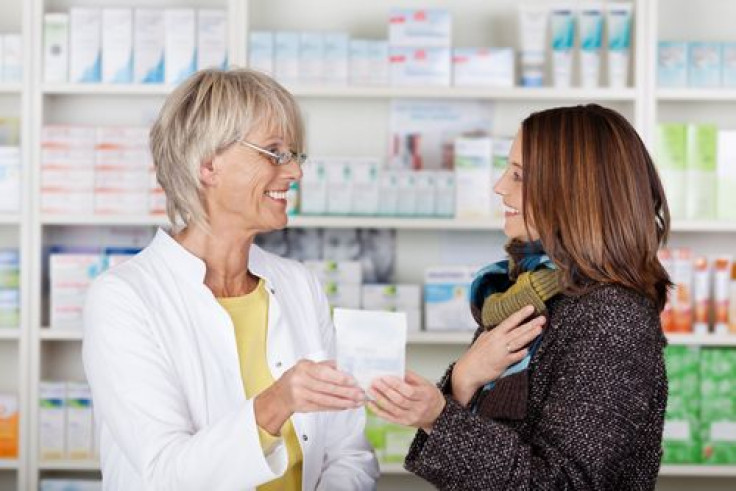 Looking back, baby boomers often feel a deep nostalgia for the many lost pleasures and irreplaceable experiences from their childhoods. Remember how your mother would talk to the local pharmacist, who routinely took the time to patiently describe how often she needed to give you the unfamiliar medicine prescribed for your latest illness? Wide-eyed children, we did not understand that such concern and genuine assistance would all but disappear by the time we reached adulthood. In some areas, people continue to be served by community pharmacists who not only greet them by name but also known their family medical histories… by heart.
In fact, over 23,000 independent pharmacies still exist in the U.S., often in rural communities located in many cases in those pretty towns busy city folk dream of retiring to one day. For this, among many reasons, you might consider taking a stand to protect and support the independent pharmacists who are meeting Wednesday in Washington D.C. for the National Community Pharmacists Association's (NCPA) 2014 Legislative and Government Affairs conference.
This year's annual meeting is a hotbed of indignition and alarm as evidenced by the highest attendance in three years. "We have just under 400 members here at the conference," explained the CEO of NCPA, B. Douglas Hoey. The NCPA, which dates back to 1898, has four key issues on the agenda with one most pressing in the minds of those who have traveled far and wide to make their voices heard. That issue is the exclusion of independent community pharmacies from Medicare Part D — some health plans within that Medicare program have selected only national chain pharmacies but not local pharmacies to be in their "preferred" networks.
"Most independents are shut out," said Hoey, explaining how patients in these plans must change pharmacies or pay higher co-pays to stick with their current independent pharmacist who knows them best. Even worse, the current pharmacies are in many cases the closest, which means the preferred network rules force patients, often seniors, to drive miles out of their way in order to reach the chain pharmacies and pick up their medicines. This exclusion of independent pharmacies also affects patients with special needs, such as those who speak English as a second language and rely on the more personalized care of a community pharmacist.
By endorsing the bill HR 4577, known as the any willing pharmacy legislation, the NCPA is hoping to dismantle the limitations set by Medicare Part D Preferred Pharmacy networks, allowing independent pharmacies the opportunity to match preferred pricing as well as other contract terms and conditions. Any willing pharmacy, then, would save many a local pharmacist from financial woe, while also saving the nation from similar worries. By opening up preferred pharmacy Medicare Part D drug plans to competition from independent pharmacies, tax-payers would be essentially saving money as well.
"Our analyses have shown that preferred networks cost more than non-preferred," said Hoey, who noted the bill has gained partisan support on both sides of the aisle in Congress.
Among the other matters ranking high on the NCPA priorities list is another legislative bill (HR 4190) that would allow pharmacists to be reimbursed for providing health care services, such as wellness screening, immunization, and proper medication management. In "medically underserved areas," Hoey explained, community pharmacists already fulfill some of these duties and so would easily be able to take up the slack on a wider basis. Considering independent pharmacies currently dispense close to 40 percent of all prescriptions, to many it makes perfect sense to entrust them to play a bigger role in the lives of those patients who already hold them dear.
Published by Medicaldaily.com