India Patent Office Approves Gilead's Hepatitis C Drug Patent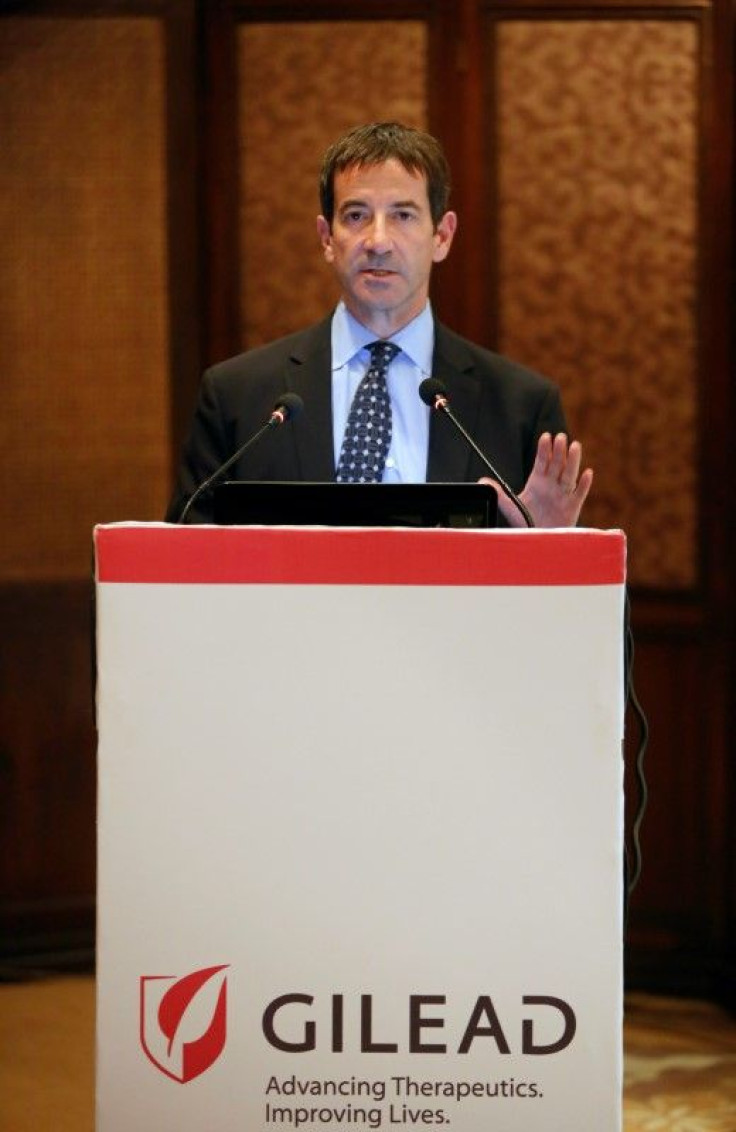 India has reversed course and granted approval to Gilead Sciences Inc's patent for its hepatitis C drug Sovaldi, marking a setback for patient groups who said the move could stop affordable copies of the drug.
The drug, which has a list price of $1,000 a pill in the United States, was rejected for a patent by the Indian patent authority in January 2015 on the basis it represented only minor changes to a previous formulation, and the company already had licensing deals with manufacturers in India.
After an appeal by Gilead, the Indian Patent Office of New Delhi on Monday approved its application for the drug saying it found its compounds to be "novel" and "inventive."
Gilead, in a statement, welcomed the move, but said it will have no impact on availability of the compound, which is already licensed to 11 generic manufacturers in India for distribution in 101 developing countries.
Patents guarantee drugmakers exclusive sales for a decade or more, before generic competition is allowed, so the companies can recoup their investment and use profits to then develop new medicines. Gilead said the goal of its voluntary licensing program, and "partnership" with Indian manufacturers, is to enable access to medicines for as many people as possible, as quickly as possible.
But patient groups said Gilead's licensing deals do not serve patients and the patent approval could prevent exports of raw materials to other countries seeking to make the drug, hailed by some as a breakthrough in the global fight against hepatitis.
"Like unmerited patents, these schemes manipulate the market, violate patients' rights and block millions of people from getting the medicines they need," the Initiative for Medicines, Access & Knowledge said in a statement.
Gilead said eight of its licensees have launched sales in India and other licensed territories under the company's program for supplying its hepatitis C, hepatitis B and HIV drugs to "resource-challenged countries." Licenses have also been granted to two manufacturers in Egypt and one in Pakistan.
Sovaldi was first launched in the United States in 2013 at a list price of $28,000 for a 28-tablet bottle, or $1,000 a pill.
The list price in India as of April 26, according to the Asia Pacific Network of People Living with HIV, was $384 per bottle, or about $14 per pill.
The liver-destroying hepatitis C virus infects as many as 150 million people globally, according to the World Health Organization.
(Reporting By Deena Beasley; Editing by Andrew Hay)
Published by Medicaldaily.com