Indian Drugmaker Wockhardt Says FDA Raised New Concerns About Banned Waluj Plant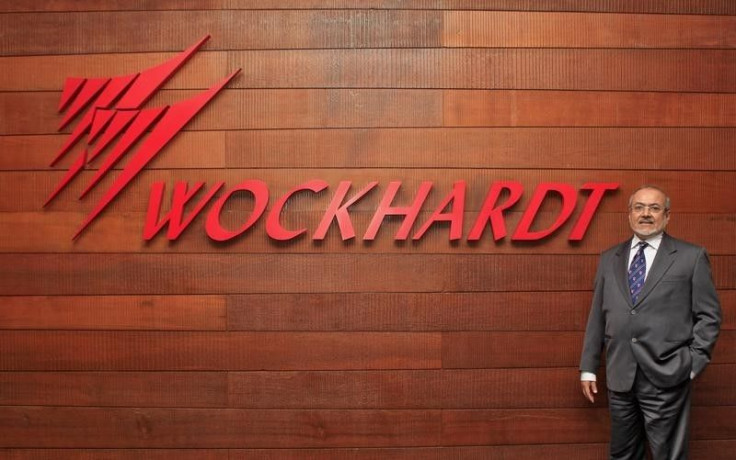 MUMBAI (Reuters) - Shares in Wockhardt Ltd fell as much as 5.3 percent on Thursday after the Indian drugmaker said the U.S. Food and Drug Administration had raised fresh concerns about a plant already banned from exporting to the United States over quality issues.
CEO Habil Khorakiwala, in an interview with channel CNBC TV18, did not specify the FDA concerns, which he said were raised after a week-long inspection of Wockhardt's Waluj manufacturing plant in central India. But he said the issues were not serious and would likely be resolved within months.
Wockhardt's shares closed 3.4 percent lower, while the wider NSE market fell 0.95 percent.
"There were no serious observations," Khorakiwala said. "We are dealing with those observations and we would be able to respond and correct all of them in next three-four months."
A transcript of the interview was published on the TV channel's website.
Waluj is one of seven plants in India owned by Wockhardt, which also has production facilities in the United States, Britain and Ireland.
Like other Indian generic drugmakers, the United States is the largest market for Wockhardt, accounting for 43 percent of its revenue in the quarter ended in September 2013.
The FDA has banned imports from the Waluj plant since May 2013 over concerns related to manufacturing practices. It has also imposed a similar ban on another Wockhardt plant in Chikalthana, western India.
The FDA does not publicly disclose the results of its inspections or give details about its observations. The FDA has in recent months raised concerns about manufacturing practices at the India-based plans of several firms including Lupin Ltd and Sun Pharmaceutical Industries Ltd.
By Abhishek Vishnoi and Zeba Siddiqui
(Editing by Rafael Nam and Miral Fahmy)
Published by Medicaldaily.com