Indiana Agrees To Landmark Medicaid Expansion Deal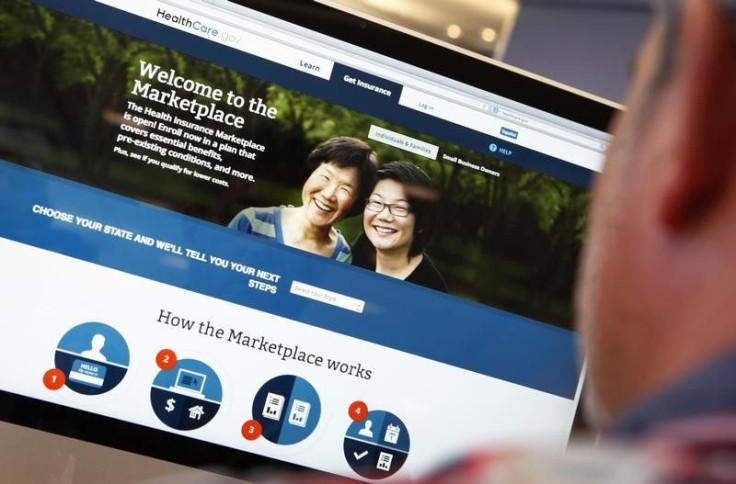 WASHINGTON (Reuters) - Indiana on Tuesday became the 28th U.S. state to agree to expand the Medicaid program for the poor under President Barack Obama's healthcare reform law, a move that will extend health coverage to 350,000 low-income state residents, the administration said.
The agreement was announced separately by the Obama administration and Indiana Governor Mike Pence, a staunch Republican conservative, whose involvement could prompt other so-called red states to pursue versions of the Medicaid expansion that include market-based features favored by conservatives.
The expansion, called Healthy Indiana Plan 2.0, will begin offering coverage on Feb. 1 with conservative hallmarks including requirements that beneficiaries contribute to premiums and other costs through what state officials described as a health savings account. The program includes two benefits packages offering "plus" and "basic" coverage.
Pence's office said in a statement that the program also includes a co-pay for emergency room visits and will refer applicants to state job-training and job-search services.
The federal government will pay for 100 percent of the expansion through 2016 and no less than 90 percent thereafter, according to the U.S. Department of Health and Human Services.
More than 10 million people have gained health coverage under Obama's Affordable Care Act, many through Medicaid and federally subsidized private insurance, according to independent researchers and government officials.
Twenty-eight states and the District of Columbia have opted to embrace the law's Medicaid expansion, which is designed to extend coverage to most people living near the poverty line.
The remaining 22 states, including Texas and Florida, which have huge uninsured populations, have chosen not to expand, largely due to political opposition from Republican leaders.
But some Republican-led holdouts, such as North Carolina, Wyoming and Tennessee, have been considering potential options for expansion.
(Reporting by David Morgan; Editing by Bill Trott)
Published by Medicaldaily.com