Infant Sleeping Positioners Aren't Safe for Babies, Says CDC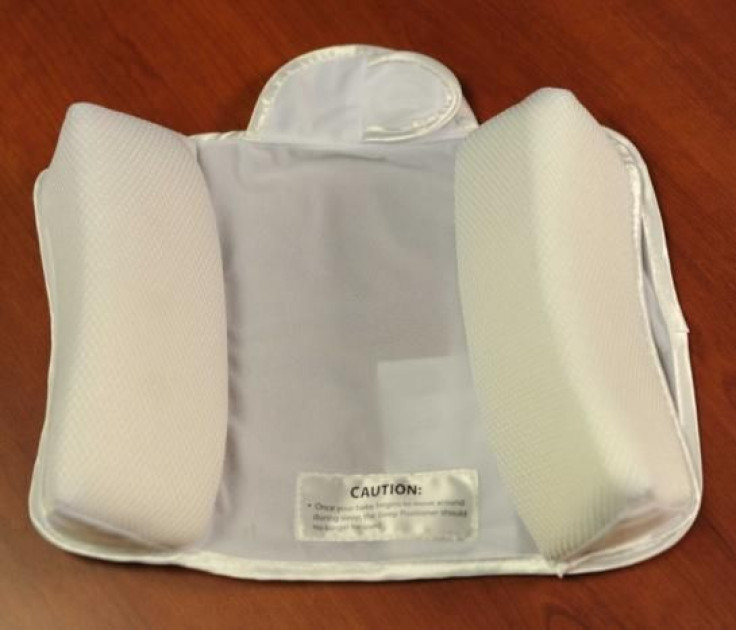 A new federal report has warned against the dangers of parents using infant sleep positioners as these products have been linked to at least 13 cases of suffocation in the past 13 years. Authorities say that babies must always be put on their backs during sleep.
CDC along with Consumer Product Safety Commission (CPSC) and the Food and Drug Administration (FDA) have previously warned parents against using infant sleep positioners (ISPs), as they increase risk of sudden infant death.
"We urge parents and caregivers to take our warning seriously and stop using these sleep positioners," said Inez Tenenbaum, the chairman of the Consumer Product Safety Commission.
Manufacturers of the sleep positioners say that the product helps babies sleep better and lowers the risk of sudden infant death syndrome. However, no studies have backed up this claim. Only a few manufacturers have clearance to make these products, the CDC report said. Also, these products are strictly meant for babies who can't be put on their backs due to certain medical conditions like gastroesophageal reflux.
In 2010, FDA and CPSC had issued statements to discourage parents from using the sleep positioners and that that "back-to-sleep" is best and ISPs are not necessary to keep infants on their back.
"Infant sleep positioners pose a serious suffocation risk to babies. [The] FDA is not aware of any evidence showing that the benefits of infant sleep positioners outweigh the risk of suffocation and [the] FDA has never cleared an infant sleep positioner to prevent or reduce the risk of sudden infant death syndrome," said Michelle Bolek, spokeswomen, U.S. Food and Drug Administration, to HealthDay.
American Academy of Pediatrics in 2005 had said in its policy statement that use of sleep positioners, soft beddings and soft toys must be avoided and parents must always place infants to sleep on their backs.
Published by Medicaldaily.com