Infant Tylenol Recalled Because of Bottle Complaints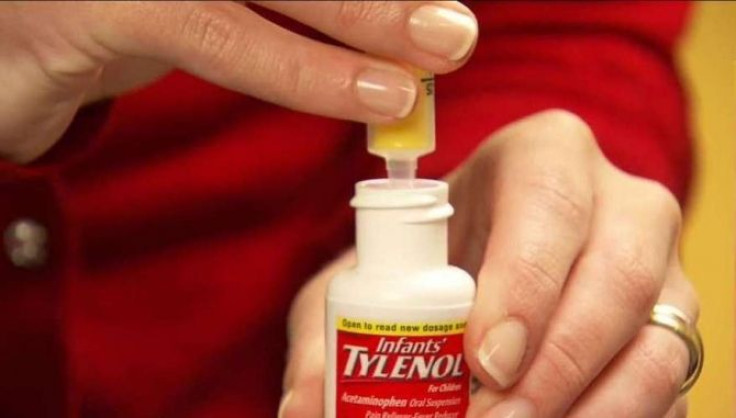 Johnson & Johnson said on Friday that it is voluntarily recalling more than half a million bottles of its grape-flavored liquid infant Tylenol in the United States because some parents have had problems with the newly designed bottles that the company had introduced in November.
The oral grape Tylenol, which was just the latest in a string of company recalls, was taken off of shelves after a "small number of complaints" from parents who reported difficulty using the bottle's SimpleMeasure dosing system, the New Jersey-based drug maker said in a statement.
The bottle, introduced 3 months ago and initially hailed as a big measuring improvement to more easily determine the correct dose, comes with a syringe and a protective cover that limits the flow to the correct dose, which some customers said they had accidentally pushed into the bottle during use.
"No adverse events associated with this action have been reported to date and the risk of a serious adverse medical event is remote," J&J said in the statement.
People can continue using Infants' Tylenol as long as the flow restrictor is at the top of the bottle, the company said.
J&J has had about 25 product recalls since September 2009 which amounted to hundreds of millions of packets of Tylenol, Motrin, Benadryl and other products due to foul odors, contaminated ingredients and bad labeling.
Published by Medicaldaily.com