Infants Who Develop Whooping Cough May Be At Higher Risk Of Epilepsy As They Get Older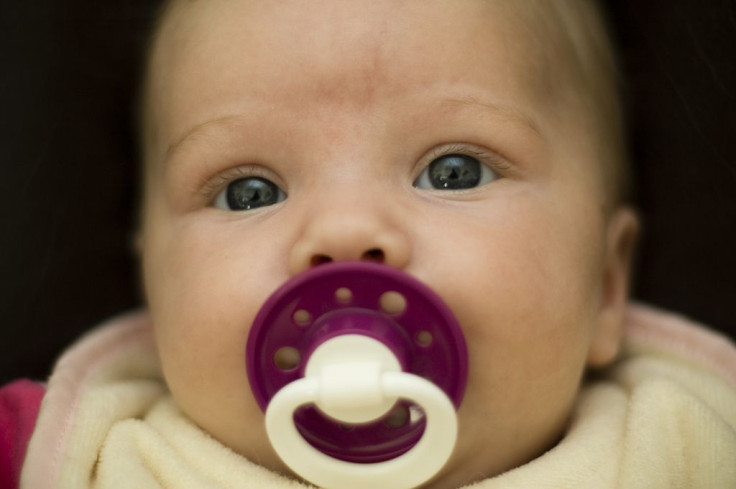 A recent Danish study has found infants who are diagnosed with whooping cough, also known as pertussis, are at an increased risk for developing epilepsy later in life. Although the overall risk for developing epilepsy still remains small, since the Centers for Disease Control and Prevention reported a 15 percent increase in whooping cough cases last year, these findings may be cause for concern.
In what is believed to be the first study to have examined the risk of epilepsy following whooping cough, a team of researchers from Aarhus University Hospital in Denmark reviewed the health history of 4,700 patients born between 1978 and 2011 who had been diagnosed with whooping cough before they had turned 6 months old. Results revealed that at 10 years old, children who had never had whooping cough had about a 0.9 percent risk of epilepsy, while children who had experienced the condition had a 1.7 percent risk for epilepsy. Children who were diagnosed with whooping cough after age 3 were not at increased risk for epilepsy.
While it's not entirely clear why whooping cough puts children at an increased risk for epilepsy, the researchers hypothesize that the coughing fits characterized by the disease may deprive the blood of oxygen. These low oxygen levels may in turn lead to slight brain damage.
"It seems plausible that epilepsy would occur in children who had pertussis early in life," and the infection may also increase the risk of other brain complications like mental retardation, Dr. James D. Cherry, professor of pediatrics at the David Geffen School of Medicine at UCLA in Los Angeles, who was not part of the new study, told Reuters Health.
Whooping cough is a highly contagious respiratory disease caused by the bacteria Bordetella pertussis. The condition causes uncontrollable violent cough fits and although individuals of all ages can contract the infection, the condition is especially dangerous for babies less than 1 year old. Today, the disease is relatively rare in developed countries thanks to the development of a vaccine in the 1940s. However, the Centers for Disease Control and Prevention reports that infection rates in the U.S. rose by 15 percent from 2013 to 2014, with the incidence rates among babies exceeding all other age groups. Doctors continue to recommend vaccinations as the best way to prevent whooping cough.
Source: Olsen M, Thygessen SK, Ostergaard JR, et al. Hospital-Diagnosed Pertussis Infection in Children and Long-term Risk of Epilepsy. JAMA. 2015.
Published by Medicaldaily.com